Presentation Skills
New Westminster Campus
May 4, 2017
8:30am - 4:30pm
According to Warren Buffet, learning the art of public speaking will raise your value by 50%. Whether you are communicating a message to a colleague or delivering a keynote at your next AGM, delivering a clear, concise, and memorable message can be a difficult task. Learn how to structure your message for clarity, use the latest presentation tools to engage your audience, and gain the skills needed to present with confidence.
What you will learn:
During this day long course, you will learn how to structure a message so that it is easy for your audience to listen to, understand, and act on. You will learn about some of the latest presentation tools and technology that can help you make your next presentation an engaging message. Learn the secrets behind the best presenters, and how they use their voice and body language to make their message a memorable one. Learn the skills and become a more confident public speaker so you can embrace the opportunity next time it is presented to you.
Introduction - The Workshop outline and goals
The structure of an effective message - The Hook, The Subject, The Message, Supporting Facts, Recap, Call to Action
The structure of an effective visual aid / Avoid death by PowerPoint - Develop consistent easy to understand and easy to retain presentations. What to do with Facts and Figures. How to avoid the never ending bullet point list.
Bringing the WOW factor to your graphics - Some simple tricks on how to use free resources to make your visuals look professional
Incorporating technology into your presentation - Using Technology to add an interactive component to your presentation
Presentation delivery (Voice dynamic and body language) - How can the use of tone, speed, volume, and pauses command the attention of your audience. How can you use body language to connect with your audience?
Practical Application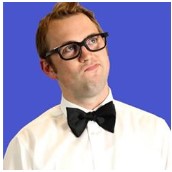 Presenter: Justin Mills Bsc. | Presentation Geek
Justin is dedicated to helping rid the world of boring presentations, endless bullet-point lists, and scary PowerPoint transitions. In 2013 he started a company called Presentation Geeks which consults and develops presentations for industry leaders around the world. In working with presenters across nearly every industry, he's seen the good, the bad, and the ugly.
Last updated April 26, 2017