Honouring excellence at JIBC's Winter Convocation
Entrepreneur and philanthropist Ike Barber and former BC Premier Mike Harcourt to receive honorary degrees
Former BC Premier Mike Harcourt and local entrepreneur and philanthropist Irving K. (Ike) Barber have been named as honorary degree recipients by JIBC President Jack McGee. The Honorary Doctor of Laws Degrees will be conferred at JIBC's January 18 Convocation, to be held at the Michael J. Fox Theatre in Burnaby.
The honorary degrees affirm the recipients' long-standing contributions to the economic growth and development of the province, as well as their commitment to public education.
"Both of these individuals have made profound and sustained contributions to the quality of life enjoyed by residents of British Columbia," said President McGee. "In particular, their shared belief in the power of education to effect positive change in our communities has been a catalyst for the continued growth and development of the province."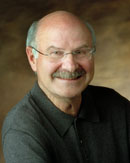 Mike Harcourt's accomplishments as a former BC Premier, Vancouver Mayor, and City Councillor, and more recently as a speaker, author, and advisor internationally on sustainable cities, have won plaudits in many quarters. The determination he demonstrated in overcoming a spinal cord injury earned the respect of countless others. In 2002, he broke his neck after falling from a cliff on Pender Island. Left partially paralyzed, his chances for recovery were remote, but he overcame obstacles and enjoyed a near full recovery. His wife Beckie was awarded a JIBC Foundation Heroes & Rescue Award for her role in his rescue.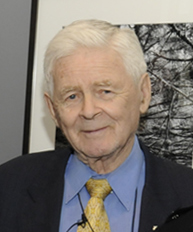 Dr. Irving Barber's philanthropic support has been instrumental in helping establish programs to promote education and research. The Irving K. Barber One World International scholarship provides outstanding recent graduates of JIBC's Career Fire Fighter Pre-Employment Certificate with an opportunity to broaden their understanding of the cultural aspects of serving communities through fire protection services.
"It is our privilege to confer honorary degrees on Mike Harcourt and Ike Barber, for their significant contributions towards making BC one of the most liveable, accessible, and inclusive places in the world," said Mary Manning, Chair of the JIBC Board of Governors. "Their long-standing and continuing efforts to enhance the quality of life, particularly through education, have impacted countless individuals and communities here in Canada and abroad."
JIBC's Winter 2012 Convocation will be webcast live. View the proceedings on January 18, 2:00pm (Pacific Standard Time) at http://host.jibc.ca/webcast/hr/common/hr_video.htm
Last updated April 5, 2017