Michael J. Fox and Val Pattee to receive JIBC Honorary Degrees
Honorary degrees and certificates and diplomas for more than 300 graduating students to be conferred at JIBC Convocation
Actor, producer, and Parkinson's activist Michael J. Fox, and retired Canadian Major General Val Pattee have been named as honorary degree recipients by the JIBC Board of Governors. The Honorary Doctor of Laws Degrees will be conferred at JIBC's May 31, 2012 Convocation, to be held at the JIBC campus in New Westminster, in ceremonies at 10 am and 4 pm. The honorary degrees affirm and recognize the long-standing contributions of both Fox and Pattee as leaders in the community, and their contributions to the health and safety of British Columbians.
Michael J. Fox, OC, is a Canadian-born actor, author, producer, voice-over artist, and activist. His film and television career spans from the late 1970s, and includes leading roles in the Back to the Future trilogy (1985-1990); Family Ties (1982-1989) for which he won three Emmy Awards and a Golden Globe Award; and Spin City (1996-2000), for which he won an Emmy, three Golden Globes, and two Screen Actors Guild Awards. His acting career had its beginnings at the original JIBC Jericho campus, where Fox role-played in simulations designed to prepare recruits for the rigours and demands of their policing careers. Much of his time and energy is now devoted to raising research funding and awareness for Parkinson's disease through The Michael J. Fox Foundation for Parkinson's Research. He will be at JIBC to receive his honorary degree at the 4 pm ceremony.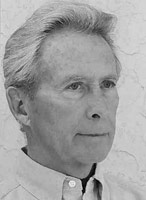 Val Pattee is a retired Canadian Major General, who was Chief of Intelligence and Security for NATO in Europe and for Canada. After retiring from the Canadian Forces, he moved to British Columbia to become Assistant Deputy Minister of Police Services, then the Executive Director of BC Ambulance Services. The leadership roles with these organizations resulted in an invitation to join the JIBC Board of Governors between 1997 and 2003, which he served as Chair from 2000- 2003. He was also active on the JIBC Foundation Board from 2001 to 2002. He will be at JIBC to receive his honorary degree at the 10 am ceremony.
"Both of these recipients have, in their unique ways, made contributions to the wider community that deserve recognition," said President McGee. "Michael J. Fox has built on the talent that he demonstrated as an aspiring actor participating in police recruit simulations and emerged as one of Canada's most iconic and revered performers and inspirational activists; while Val Pattee, with whom I had the pleasure of working with early in my tenure at JIBC, applied his leadership skills to the ensure the safety of British Columbians and Canadians, both domestically and internationally."
In addition to the numerous awards he has received during his career, Fox is also the recipient of many humanitarian awards for his work and was appointed an Officer of the Order of Canada in 2010. To the impressive list of accomplishments generated during a distinguished career with the Canadian Forces and the BC Public Service, Val Pattee also adds that of "author", having written and published "The Onion Files" in 2008.
"Michael J. Fox and Val Pattee have been exemplary leaders in their respective fields and the broader community," said Mary Manning, Chair of the JIBC Board of Governors. "It is our privilege to confer honorary degrees on these two outstanding individuals, whose legacy of leadership will serve as inspiration to the future leaders being educated at JIBC."
At the Convocation ceremonies, more than 300 JIBC students will graduate. The School of Health Sciences and School of Community & Social Justice will graduate their students at the 10 am ceremony, while the School of Public Safety & Security will graduate their students at the 4 pm ceremony. Police honourees will also be presented with Police Studies certificates at the 4 pm ceremony.
Last updated April 4, 2017