Momentous day for students from United Arab Emirates
UAE students graduate with Fire & Safety Diplomas
June 27, 2012 was a momentous day for a group of students from the United Arab Emirates (UAE) who have been studying at JIBC since 2009. The students crossed the graduation stage at JIBC's New Westminster campus to receive Fire Service Leadership Diplomas.
"We are very pleased and proud to have the students from UAE among our graduates," says Charlene Jordan-Jones, Acting JIBC Fire & Safety Division Director.
The students arrived in Canada in 2008 to begin their education path toward completing this diploma. They first completed English courses and then began an intense two and a half years of study at JIBC. The program began with fire fighter and technical rescue training and progressed to Fire Officer certification and other courses to complete the diploma.
The diploma program taken by the students from UAE, which has been renamed as the Fire & Safety Studies Diploma, is one of a number of academic and professional programs offered by the Fire & Safety Division.
The group of UAE students are among many international students that complete JIBC programs and courses every year. "The students from UAE have greatly enriched our learning environment," says JIBC President Jack McGee. "These graduates will make a difference in their country and have made a difference here in Canada."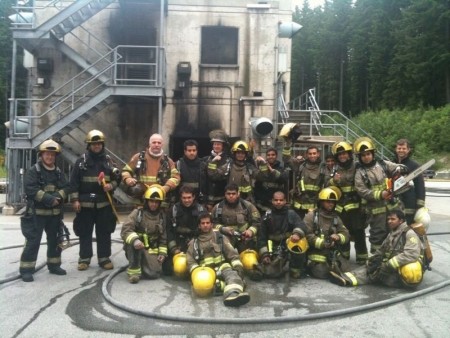 Last updated October 3, 2014