Family Mediation Certificate
The Family Mediation Certificate is a joint offering from two divisions of the JIBC: the Corrections & Community Justice Division (CCJD) and the Centre for Conflict Resolution.
This 20-credit certificate is 280 hours or 40 days long, and is awarded upon successful completion of all classroom and online course requirements plus an assessment.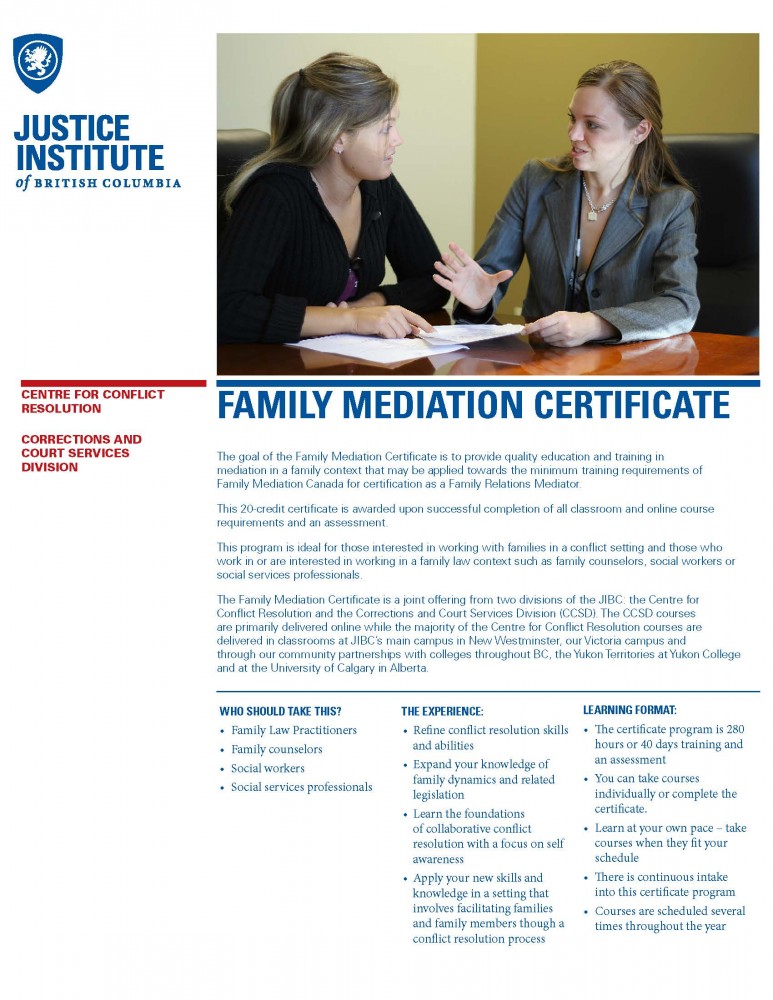 More Information
Further details on the Family Mediation Certification can be found on the Centre for Conflict Resolution website, or email ccjd@jibc.ca.
Last updated August 30, 2016