Aboriginal Communities & Agencies
Aboriginal communities and agencies have worked closely with us to help us design and deliver culturally relevant training in conflict resolution, negotiation, management and leadership.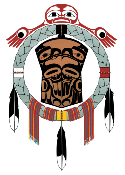 Through our education and training, communities and agencies have prepared for treaty negotiations, self-governance and community development.
We have also helped communities develop their members to resolve conflict in conjunction with their traditional dispute resolution processes and to develop tomorrow's leaders within their communities. The practical tools and skills learned in a supportive environment increase employment opportunities, advance careers and increase capacity.
The Centre for Conflict Resolution acknowledges the contributions of the Gitxsan, Haida, Nisga's, Tsimshian and Wet'suwet'en First Nations in helping us tailor course content that meets the needs and expectations of First Nations audiences.
Last updated January 9, 2019