How do I change my password?
Submitted by Anonymous on Mon, 2015-09-14 12:30
If you know your current password:
Log into the Portal at www.myjibc.ca. To change your pasword, look in the Self Service section in the right column for WebAdvisor for Students. Under User Account there should be a Change Password option: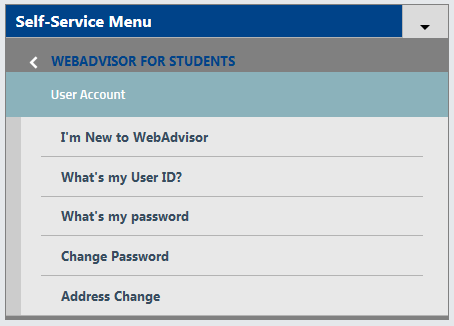 If you do not know your password:
Go to the Portal at www.myjibc.ca. At the bottom right of the page there is a section of links offering help: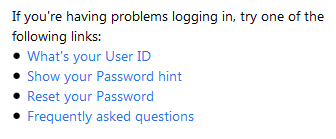 If you follow the Reset my Password link you will be able to get a temporary password sent to the email address we have on record for you. You can use the temporary password to login, but for security reasons, you may wish to reset your password to something more memorable which only you know. To do this, follow the instructions above.
If you do not receive the email with your temporary password, please first check your email spam folder to make sure it has not automatically been filtered as spam. If you still can not find it please let us know using the Help Request form.
Last updated April 4, 2017