How do I make a payment?
Submitted by Anonymous on Thu, 2015-12-17 14:18
For most courses you must make a payment at the time of registration, but if you are admitted onto a Program you may regsiter for individual course and make payments t a later date.
To make a payment for Courses you have already regsitered for, go to the JIBC Portal www.myjibc.ca and login using your JIBC Student Number and password.
Once logged in, find the Self-Service Menu section and select WebAdvisor for Students:

Then select Financial Information: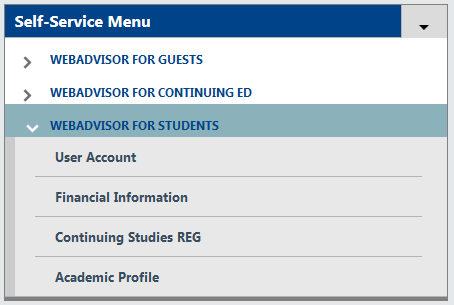 The select View Account and Make Payments: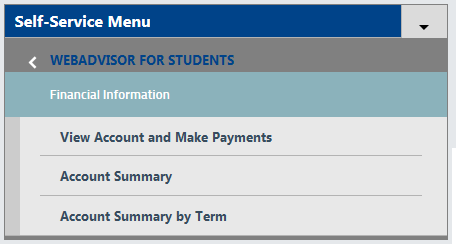 You will be able to view any outstanding amounts and make payments: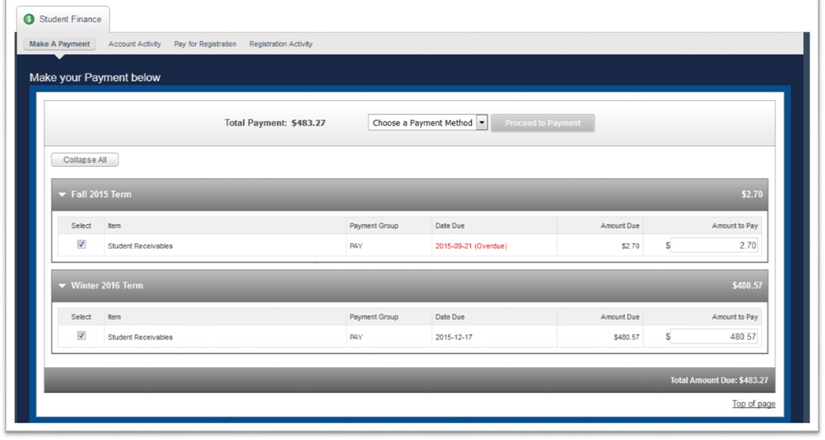 To make a payment, use the Select column to choose which items to pay and, if necessary, adjust the Amount Due figure. Then confirm the Total Payment figure is correct, select the Payment Method and select Proceed to Payment: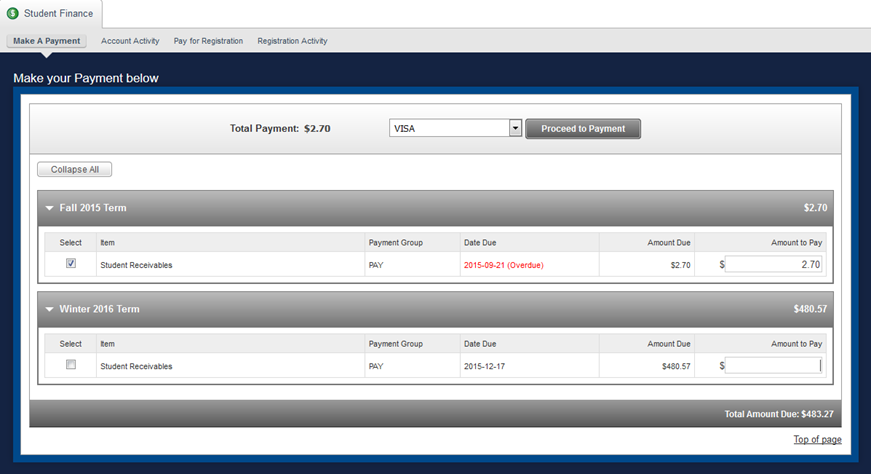 Confirm the Payment Amount and select Pay Now:

Enter your Credit Card details and select Pay Now: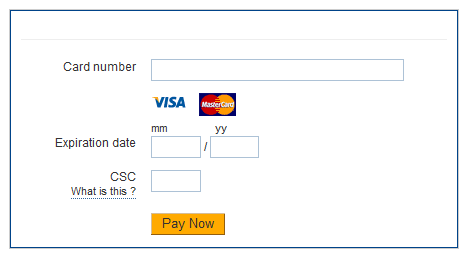 The payment will then be processed. View the payment confirmation and select Return to merchant's website: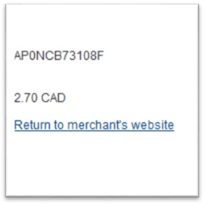 View the Payment Acknowledgement. A copy will be sent to the email address we have on record for you, or your may wish to print a copy for your records. Then select Continue: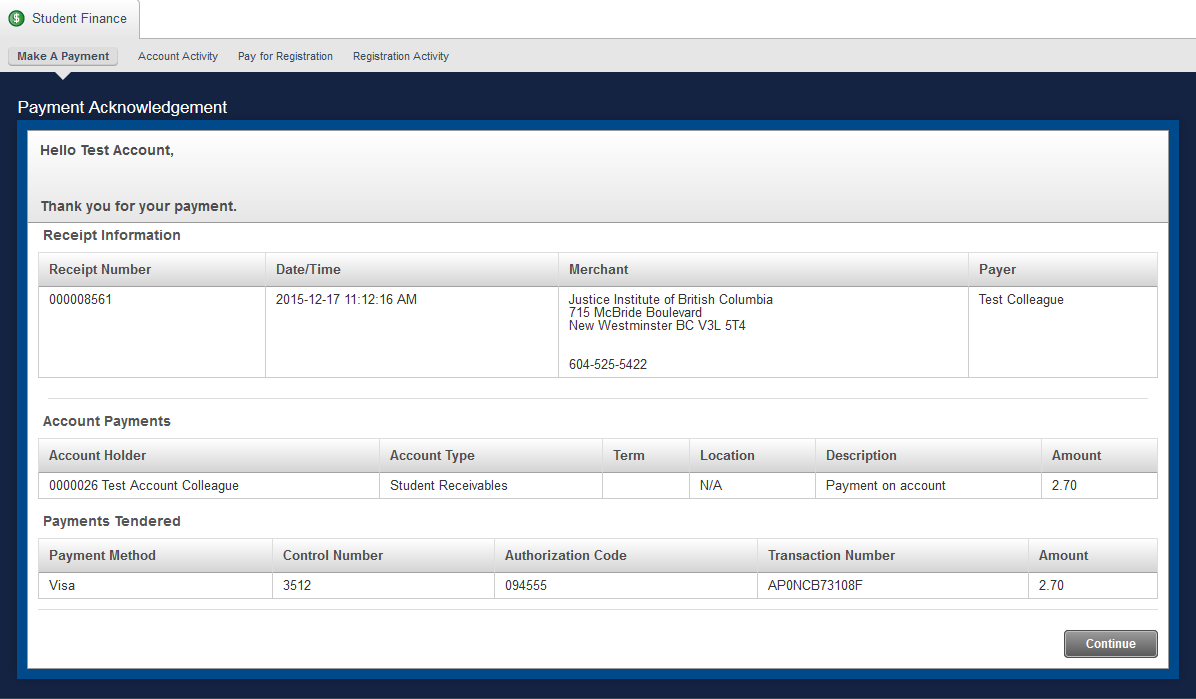 You will return to the Make a Payment screen, which will show any balances still outstanding:

Last updated December 17, 2015