Leading The Way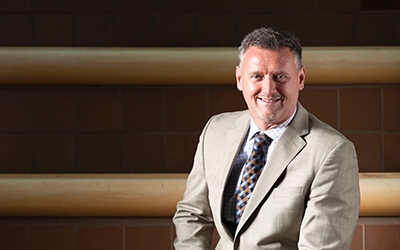 Dr. Michel Tarko - President and CEO
The Justice Institute of British Columbia (JIBC) was established in 1978 with an eye to creating a more cooperative, collaborative model of educating and training justice and public safety professionals in British Columbia and beyond.
It was an innovative concept bringing the training for several fields – initially police, corrections, courts and firefighting ­– together under one roof. Their differences made each area of study distinct, but it was their similar objectives of contributing to safer communities and a more just society that bonded them as partners at JIBC.
Today, 40 years later, JIBC continues to thrive and innovate and remains Canada's leading public safety educator.
We continue to support training for first responders, now including paramedics and sheriffs, and in related areas such as emergency management, search and rescue, counselling, conflict resolution, leadership, professional driver education, and intelligence analysis. We provide education that leads to certificates, diplomas, bachelor's degrees and graduate certificates.
Our expertise in justice and public safety is recognized worldwide and has resulted in numerous partnerships overseas. For 25 years JIBC has been providing training based on our curriculum to paramedics in Hong Kong, and in Singapore, we have been training their armed forces medics for 20 years.
This leads us towards JIBC's next 40 years. The relatively near future will bring opportunities through the offering of new master's degree programs and partnering with additional post-secondary institutions to allow credit for programs completed elsewhere to be applied towards JIBC credentials.
International education will continue to be a growth area as JIBC continues sharing its expertise through contract training, such as ongoing training for firefighters from the United Arab Emirates.
Through it all, we will continue to meet the labour market demands and training needs of our core clients such as those in municipal policing, corrections, sheriffs and emergency management.
It is perhaps the training simulations that take place on our campuses on a daily basis which speak most clearly to what JIBC has been, is, and will be all about. At the heart of our learning model is a focus on scenario-based training, and as I watch students and recruits in policing, paramedicine, firefighting, the sheriff service and the like practise how to respond to a myriad of real-life situations I am constantly impressed by their dedication to service.
It is that evident desire to be the one coming to the rescue on people's absolute worst days that never fails to give me hope for the future.
Michel Tarko
President & CEO
Justice Institute of British Columbia
Other JIBC Leaders:
Last updated January 12, 2019