Services
Here's your starting place to learn about the many services available.
The JIBC Library has computers available for:
Conducting research (catalogue, online article databases, internet).
Writing papers or creating presentations (all computers have Word, Excel and PowerPoint).
In order to use our computers, users must sign in with their JIBC username and password.
---
Faculty are responsible for borrowed equipment.
Laptops, projectors, USB cameras, and conference phones must be booked online
using the Audiovisual Equipment form.
This form is only available on the Intranet.
Off-site faculty should contact their Program Assistant (PA) to make the booking on their behalf.

---
Laptops
JIBC Library lends laptops to active instructors. Instructors can reserve laptops in advance and borrow them up to one month.The laptop is to be returned to the Library, and can be renewed via telephone.
If the instructor wants to use their own JIBC Username and Password, unless they are directly connected to the JI's network (not via wireless), they will not be able to save material to their own folders. The only way they can save material on these laptops is on a USB.
All laptops come fully equipped with MS Office and wireless access. Laptops are stored in the Library in a secured cart connected to the network. This ensures that laptops are updated with the latest software and fixes.
Associated Documents:
---
iPads
Individual iPads are available for faculty to borrow overnight on a first-come, first-serve basis, for instructional purposes. These iPads cannot be booked in advance.
---
Conference Phones, Projectors, Speakers and USB Cameras
These items are to be picked up and dropped off in the Library.
The items will be checked out in the same manner we do all library items.

If this is your first time borrowing, you will have to be registered in the Library

If you need the item before we open please have it picked up the evening before the event.
If items need to be returned after we close, please return to a uniformed security guard.
Call 5900 if you need technical assistance

If you need a technician to assist you with the setup, please call the Service Desk, this can be arranged in advance.
Other equipment we lend includes: extension cords, power bars, laser pointers, speakerphone and various adaptor cables.
Library staff will fax material, the charges are as follows:
Incoming, all - $1.00 per page
Outgoing, $1.00 per page
Outgoing, International - $2.00 per page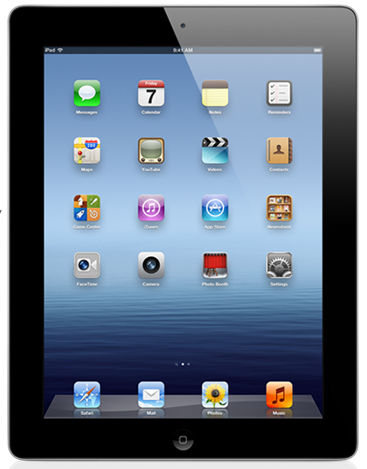 JIBC Library lends iPads and laptops to students registered in JIBC Certificate/Diploma/Degree Programs, actively taking courses (Library account must be in good standing). iPads and laptops are 1-day loans (due back the following day by closing).
Fines for not returning the iPads or laptops on time, are $10 per day. Borrowers failing to return iPads or laptops will be billed the full replacement cost.
All laptops come fully equipped with MS Office and wireless access. Laptops are stored in the Library in a secured cart connected to the network. This ensures that laptops are updated with the latest software and fixes.
Associated Documents:
DVDs can be viewed in the library in three study rooms (C100B, C100C & C100D) and on all library computers.
Library users can print and/or make photocopies on the self-serve printer/copier (single or double-sided).
Purchase a Copy Card at the Library:
$2, $5, and $10 cards are available (plus a $1 deposit)
10 cents/page for black and white
50 cents/page for colour
Cards are re-loadable
The JIBC Library has study rooms available for student use. These rooms:
Seat 4 to 6 individuals.
Are equipped with a computer, VCR/ DVD player and a 40" monitor.
If you are wishing to use any of the equipment in the room, just drop by the Library Help Desk and ask for the wireless keyboard, mouse, and DVD/VCR remote.
If you wish to use your own laptop in one of the study rooms, wireless is available. A cable is also available in each study room that enables you to connect your laptop to the 40" monitor, great for group study. We also have adapters that can be used to connect your Apple computer to a monitor.
Please note: These rooms can be reserved in 2-hour blocks and may be booked up to one week in advance to guarantee availability.
The Library provides wireless internet access for students wishing to use their own computers. The wireless Username and Password are available at the Library Help Desk and at the JIBC's Main Reception Desk.
---
How to access Eduroam
Eduroam is a global service that enables faculty, staff or student visitors to academic institutions to use their home academic institution computer identity to access WIFI, while they are traveling.
JIBC/ Technology Services setup this service working with Canarie.
Use your fully qualified id eg: jdoe@jibc.ca or Jxxxxxx@myjibc.ca and regular password.
Look for the "eduroam" wifi service on your device, when you are visiting other institutions. Visitors to JIBC can access this wifi service at our campus if their home institution is a member.
Last updated January 18, 2019