Canadian Forces Medical Technicians graduating from JIBC participate in Highway of Heroes ceremony
For 28 Canadian Forces Medical Technicians, June 9 was supposed to be the day that they celebrated the completion of six months of Primary Care Paramedic (PCP) study at JIBC's Chilliwack campus. Instead, they chose to forego the graduation festivities and joined 40 colleagues still completing the PCP program at a ceremony to announce a "Highway of Heroes" in BC. At the ceremony, a stretch of the Trans-Canada Highway between Langley and Abbotsford was dedicated in honour of Canadian Forces members killed in Afghanistan and others other missions around the world.
JIBC School of Health Sciences Program Director Kevin Sanford, Chilliwack Campus Program Coordinator Michelle Finlay, several instructors and JIBC President Jack McGee also attended the ceremony and supported the graduates' decision to participate. "When we first learned about this event, we were very disappointed to learn that it conflicted with the planned graduation," said Sanford. "But, we thought it was important to let the graduates know about it and give them the option to participate. There was overwhelming support to participate in the event." A less formal graduation ceremony was held the afternoon following the return of the students to the Chilliwack Campus.
The ceremony was held at Honour House in New Westminster, the home for injured soldiers, fire fighters, paramedics and police who require treatment in Metro Vancouver, along with their families. Honour House is set to open later this year.
The graduating class, in their army, navy and air force dress uniforms, listened intently as Ann Bason, the mother of Master Cpl. Colin Bason who was killed in Afghanistan, recalled his dedication to military service. "We need to be more appreciative of services they (Canadian Forces members) provide us and not take them for granted," said Bason.
As they prepare themselves for deployment after graduation, the event proved to be the perfect backdrop for celebrating the graduates' accomplishment, as it was a timely reminder of the significant service they will provide for their country.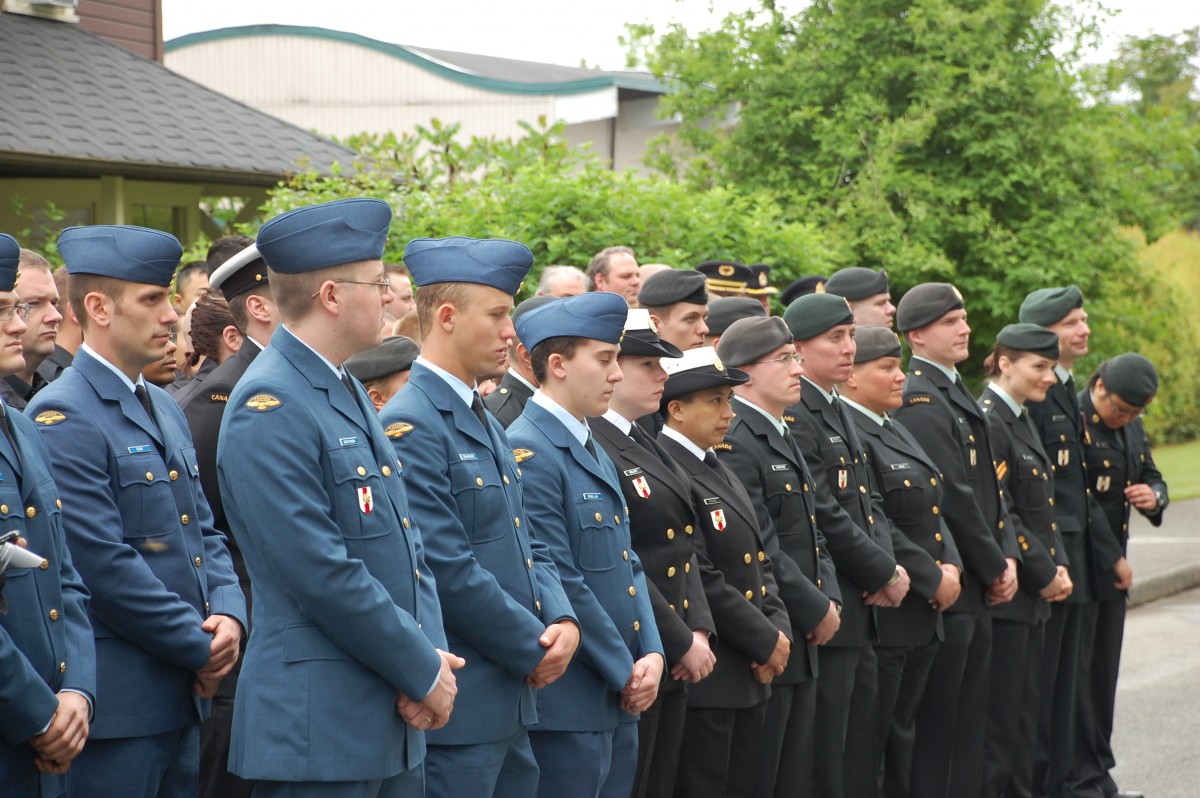 Last updated October 28, 2014