JIBC fentanyl safety website garners two Horizon Interactive Awards
Site provides safety information for first responders in dealing with cases involving toxic narcotic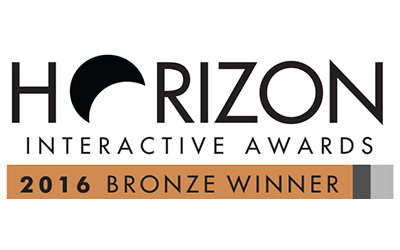 A fentanyl safety website for first responders created by the Justice Institute of British Columbia (JIBC) has been recognized with two Horizon Interactive Awards.
The site, www.fentanylsafety.com, received bronze awards in two website categories – Health/Human Services and Government Agency.
With overdoses and fatalities stemming from fentanyl use reaching epidemic proportions, the website was created by JIBC, with funding from the Ministry of Public Safety and Solicitor General.
"This website has received thousands of visits since November 2016, many of which are from outside of Canada," said Steve Schnitzer, director of the JIBC Police Academy. "From feedback that we have received, there is no doubt that this fills an important information void for many first responders. The website is also a true testament on how first responder stakeholders work together in times of crisis."
The website was developed by staff at JIBC's Centre for Teaching, Learning & Innovation (CTLI) with assistance from subject-matter experts in the first responder community, both from Canada and the United States, Health Canada, BC Ministry of Health, BC Coroner's Office, BC Emergency Health Services and contacts within the medical profession.
"The website, which was designed by Melanie Meyers and Dennis Yip in the Centre for Teaching, Learning & Innovation, is a great example of the collaboration between JIBC, public safety agencies, and the communities we serve," said Dr. Tannis Morgan, Director of JIBC's CTLI. ​
Topics covered on the site include: what fentanyl is and why it is so dangerous for first responders; safe handling of suspected fentanyl; what Naloxone is and how it can save lives in cases of opioid overdoses; and job-specific information for law enforcement, fire and rescue personnel, and paramedics to help them stay safe when encountering fentanyl in the community.
While designed with first responders in mind, the website is accessible to the general public to help bolster awareness of the dangers of the highly toxic narcotic.
Since its launch in November, the site has seen more than 215,000 page views and about 29,000 users. It continues to be used by hundreds of people on a daily basis.
The Horizon Interactive Awards, now in its 15th year, are among the most prestigious awards in the field of interactive and creative media, recognizing the best in web sites and web site design, along with several other mediums. The 2016 competition saw more than 1,200 entries from 20 countries around the world which were judged by a volunteer panel of industry professionals.
About Justice Institute of British Columbia
Justice Institute of British Columbia (JIBC) is Canada's leading public safety educator with a mission to develop dynamic justice and public safety professionals through its exceptional applied education, training and research. JIBC offers internationally recognized education that leads to certificates, diplomas, bachelor's degrees and graduate certificates; exceptional continuing education for work and career-related learning and development; and customized contract training to government agencies and private organizations worldwide. Our education provides professionals with the knowledge, skills, and abilities to excel at every stage of their career contributing to safer communities and a more just society.
Last updated August 30, 2017