JIBC Partners with Comox Fire Rescue
JIBC accredited courses now available to fire fighters in Comox
The JIBC Fire & Safety Division recently finalized an agreement with Comox Fire Rescue that enables Comox Fire Rescue to deliver JIBC-accredited courses at their training centre. The Authorized Provider Agreement will allow for more affordable and accessible training for the department, as well as expanded regional training in BC.
The agreement not only increases the department's level of training, but also positively impacts the team's morale and operational readiness. "Comox Fire Rescue is committed to excellence in delivery of all our services," says Comox Fire Chief Gord Schreiner. "Ensuring our members are appropriately trained is a significant requirement for protecting life, property and business from the effects of fire and disasters in our community."
Comox Fire Rescue is currently staffed by five full-time and 42 paid-on-call employees who serve a population of about 20,000. In addition to the training centre, which includes a live burn building, the Comox fire station has six truck bays, two training towers, a classroom, offices, and a meeting room. The facilities are now adorned with JIBC-Comox Fire Rescue Training Centre signage to publicize the new partnership. The regional training centre is staffed by a combination of full and part-time members and is regularly used by other departments, including some from neighbouring Alberta. Instructors identified by Comox Fire Rescue and vetted by the JIBC Fire & Safety Division will deliver course curriculum developed by the Institute.
"The Fire & Safety Division is committed to responding to the ever growing training challenges of the BC Fire service" says Wayne Stevens, Director, JIBC Fire & Safety Division. "Our partnership with Comox provides a good model for partnering with other Fire Departments and implementing more Authorized Provider Agreements across the province."
A commitment to training and education for department members and fire fighters in his region demonstrated by Chief Schreiner is one of the many attributes that earned him the "National Fire Chief of the Year Award" and a JIBC Distinguished Alumnus Award in 2010.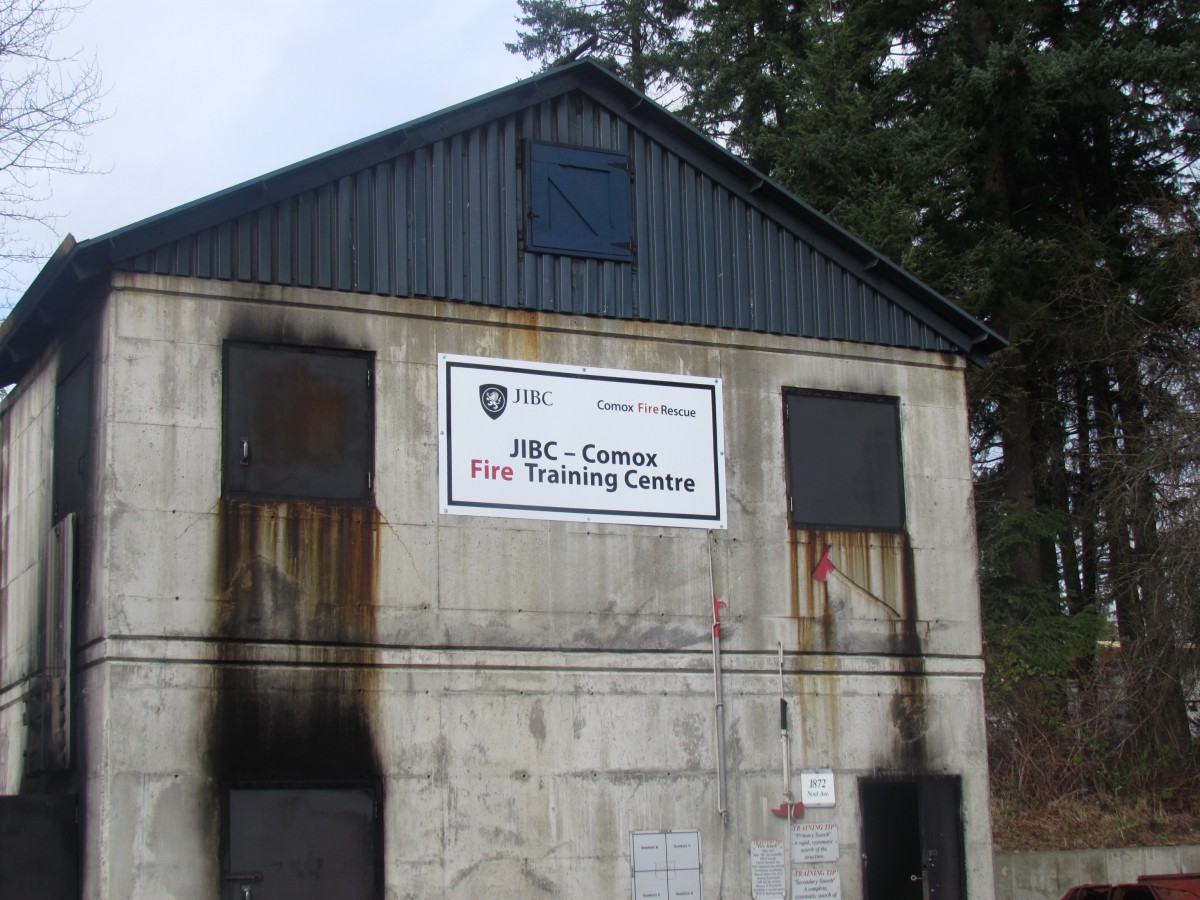 Last updated April 4, 2017