JIBC to present honorary degree to local business leader and philanthropist
Mental health and youth advocate Lorne Segal to be recognized at JIBC's Winter Convocation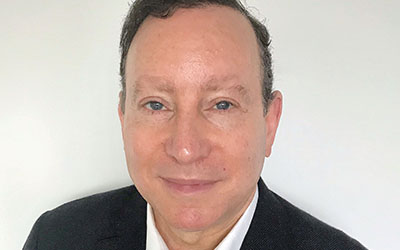 Justice Institute of British Columbia (JIBC) will present a Doctor of Laws degree, honoris causa, to Lorne Segal, a local business leader and philanthropist, in recognition of his commitment to raising awareness and funding to support people struggling with mental health and toward youth empowerment.
"In the lead up to JIBC's 40th anniversary in April, it is our privilege to recognize Mr. Segal's dedication to community and philanthropy," said Dr. Michel Tarko, JIBC President and CEO. "In addition to his youth advocacy, we wish in particular to applaud him for his genuine, unwavering commitment to mental health, being among the first to encourage public conversation on the topic. Now that there is increased awareness of mental health issues among first responders, we would like to celebrate Mr. Segal for his leadership in helping to reduce the stigma surrounding mental illness, making it easier for those affected to seek help and treatment."
Segal is President of Kingswood Properties Ltd. and a Director of the Greater Vancouver Board of Trade. His previous honours include a JIBC Foundation Community Leadership Award (2012), the Queen Elizabeth II Diamond Jubilee Medal for Service (2013), the Order of British Columbia (2014), and a Doctor of Letters (Hon.) (2015) from Capilano University. In 2017 he was recognized by the Canadian Centre for Addiction and Mental Health as one of 150 difference makers across the country.
His current volunteer work includes 14 years as chair of Coast Mental Health Foundation's Courage to Come Back Awards – an annual fundraising gala with over 1,500 people in attendance. His involvement with the organization started 20 years ago and over the years he has helped raise in excess of $15 million for the charity.
Segal is the founding chair of WE Charity's (formerly known as Free the Children) We Day Vancouver, an international social movement among youth to promote social responsibility and global citizenship, and has served as chair for the past 12 years. He is also a member of Simon Fraser University's Dean's External Advisory Board for the Segal Graduate School of Business.
The 2018 Winter Convocation ceremony will be held at the New Westminster campus on February 8 and will recognize approximately 380 graduates who have completed certificates, diplomas and degrees at JIBC.
About Justice Institute of British Columbia
Justice Institute of British Columbia (JIBC) is Canada's leading public safety educator with a mission to develop dynamic justice and public safety professionals through its exceptional applied education, training and research. JIBC offers internationally recognized education that leads to certificates, diplomas, bachelor's degrees and graduate certificates; exceptional continuing education for work and career-related learning and development; and customized contract training to government agencies and private organizations worldwide. Our education provides professionals with the knowledge, skills, and abilities to excel at every stage of their career contributing to safer communities and a more just society.
Last updated February 9, 2018