Latest in educational technology, techniques demonstrated at JIBC
Examples of new ways to engage, teach showcased at JIBC DemoFest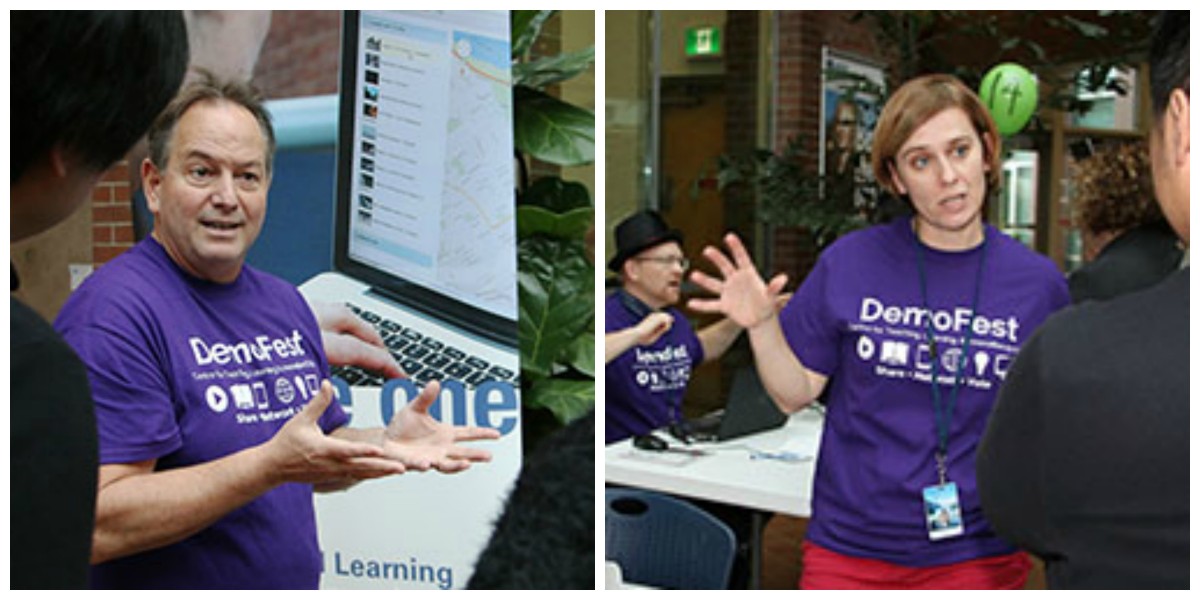 When it comes to engaging students and improving and expanding access to the education and training at the Justice Institute of British Columbia (JIBC), educational technology plays a significant role.
That role was highlighted recently at the fourth annual JIBC DemoFest organized by JIBC's Centre for Teaching, Learning and Innovation (CTLI) at the New Westminster campus. In all there were 15 examples demonstrated of how JIBC has utilized new technology in its teaching tools.
"At JIBC we are always seeking new ways to use technology to create engaging, effective and interactive courses for our students," said Dr. Tannis Morgan, Associate Dean of CTLI. "Just as the experiential learning model at JIBC is an innovative way to deliver our educational and training programs, staff and faculty across the Institute are continually striving to find new and better ways of making lessons accessible and student-centred."

In one case, a website (FentanylSafety.com) was created to shine a spotlight on the safety issues faced by first responders dealing with cases involving fentanyl, an extremely potent and toxic opioid. It provides not only information on the dangers of the narcotic, responsible for a current spike in overdoses and deaths in British Columbia, but instructions on what first responders need to do to ensure their own safety.
Another example was the development of an interactive PDF document that can be downloaded and used as a continual resource. The interactive nature allows it to be used to provide quizzes and other activities to reinforce learning, and to provide a more dynamic user experience on a restrictive intranet.
A multi-access learning environment helps address the issue of students wanting more flexibility and mobility and having less time to complete credentials. The project allowed students from different program areas to interact, exposing them to the benefits of collaboration between public safety fields. It also allowed discussions to move online, where on-campus and remote students could work on activities together.
"There is an extraordinary level of innovative work being done to improve the accessibility and effectiveness of the specialized education we provide, particularly for an institution of our size," said Dr. Morgan. "It wouldn't be at all possible without the interest and dedication of our instructors and the ongoing support from donors, clients and stakeholders."
About Justice Institute of British Columbia
Justice Institute of British Columbia (JIBC) is Canada's leading public safety educator with a mission to develop dynamic justice and public safety professionals through its exceptional applied education, training and research. JIBC offers internationally recognized education that leads to certificates, diplomas, bachelor's degrees and graduate certificates; exceptional continuing education for work and career-related learning and development; and customized contract training to government agencies and private organizations worldwide. Our education provides professionals with the knowledge, skills, and abilities to excel at every stage of their career contributing to safer communities and a more just society.
Last updated January 20, 2017