New training tool helps responders address psychosocial issues during a pandemic
Research conducted by JIBC's SIMTEC Project leads to creation of Exercise Outbreak Orange which provides needed training for first responders during a disease outbreak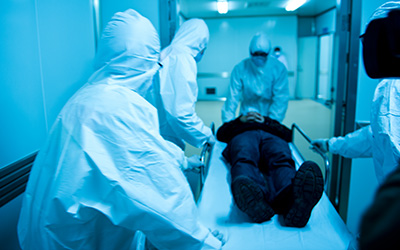 Helping public health professionals better respond to fears and uncertainty during a pandemic is the goal of a new training tool developed from research conducted at the Justice Institute of British Columbia (JIBC).
JIBC's Simulation Training and Exercise Collaboratory (SIMTEC) Project found that while public health authorities are prepared to deal with disease outbreaks, few training resources are available to support the psychological and social needs of affected patients, and even fellow first responders. Exercise Outbreak Orange is an interactive multimedia toolkit designed to fill this unmet need.
Dr. Laurie Pearce, JIBC's Applied Research Chair and SIMTEC Co-Principal Investigator said, "Through our research with our international expert working group, we found that health care professionals and first responders are not aware of their effect on others or the important role they play in providing calming, supportive care during an outbreak. Exercise Outbreak Orange provides the tools and protocols for improved community engagement and psychological support for those involved in a pandemic."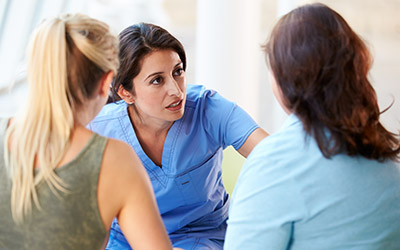 Through Exercise Outbreak Orange, emergency service providers and other first responders gain the knowledge and experience to deal with the key issues they will have to address in the event of a disease outbreak in the community. Through the multimedia training exercise, participants:
Learn about the process of confirming a disease outbreak in Canada;
Practice executing an urgent communications plan to address growing concerns and fears;
Practice providing psychosocial support to fellow first responders and patients during a disease outbreak;
Apply best practices to deal with contaminated goods and patients who refuse to be quarantined.
Dr. Perry Kendall, B.C.'s provincial health officer, said, "Given the recent concerns surrounding Ebola and other outbreaks in Canada and around the world, this research provides important insights into the management of outbreaks and provides important training for first responders and first receivers who wish to provide the best care and support to those affected by an outbreak."
This project was initially funded through the former Chemical, Biological, Radiological-Nuclear and Explosives (CBRNE) Research and Technology Initiative (CRTI), and continues under the Canadian Safety and Security Program, a federal program led by Defence Research and Development Canada's Centre for Security Science, in partnership with Public Safety Canada.
Visit the Exercise Outbreak Orange webpage to access the free training materials developed through the SIMTEC Project.
About Justice Institute of British Columbia
Justice Institute of British Columbia (JIBC) is Canada's leading public safety educator. Our specialized programs lead to certificates, diplomas, bachelor's degrees and graduate certificates in Law Enforcement, Investigations, Emergency Management, Firefighting, Paramedicine, Sheriffs, Corrections, Counselling, Leadership, Mediation, Conflict Resolution, and Driver Training. JIBC also provides customized contract training to domestic and international governments, agencies and organizations. Our approach to education emphasizes applied learning and realistic simulations, delivered by instructors who are experienced practitioners. Our students' work makes communities safer, and helps people in need, throughout B.C., across Canada and around the world.
Last updated June 12, 2019