Four JIBC Fire & Safety graduates contribute to El Salvador's fire service - read the blog
Four graduates of JIBC's Career Fire Fighter Pre-Employment Certificate Program arrived in El Salvador January 7 for an extraordinary field work assignment with Firefighters Without Borders Canada (FWB).
The students are sponsored through the One World International Scholarship funded by the Irving K. Barber Scholarship Society and the JIBC Foundation. Each year, the One World Scholarship enables four students to deploy with FWB on their annual three-week trip to Central America, where they assist in training fellow local firefighters while learning how fire services operate in a developing country.
"The One World program and our partnership with Firefighters Without Borders Canada provides our students a unique opportunity to study abroad and benefit from cross-cultural learning," says Wayne Stevens, Director of JIBC's Fire & Safety Division. "They will gain valuable international experience and cultural awareness by exchanging skills with their counterparts in El Salvador."
The 2011 scholarship recipients include Nicolas Alderliesten, Jenny Reid, David McLean, and Nicolas Andersen. On January 7, they arrived in the coastal city of La Libertad and will spend the weekend in intensive language training and cultural orientation. For the following 20 days, they will travel throughout the country with FWB, visiting all 17 fire stations in El Salvador, training local firefighters at each station in hose handling, ladders, and self-contained breathing apparatus care and use.
As El Salvador's union does not have health screening for their members, the students will also perform blood pressure checks for all personnel at each station. The four scholarship recipients will spend about 70 hours in fire service training, with additional time in cultural orientation, language training, protocol and ceremonial activities, and local firefighter observation and familiarization.
As part of the scholarship, the students completed an online course, where they researched El Salvador, learned basic Spanish, and created a tool for sharing their work-study experiences. During the trip, they will document their field work - through text, photos, and videos - in a blog. After they return from El Salvador, the students will deliver a final presentation on their field experience to their peers, instructors, members of FWB, and JIBC staff.
This is the third year that JIBC has sent four JIBC graduates to El Salvador with FWB. Read about a previous JIBC graduate's experience in El Salvador.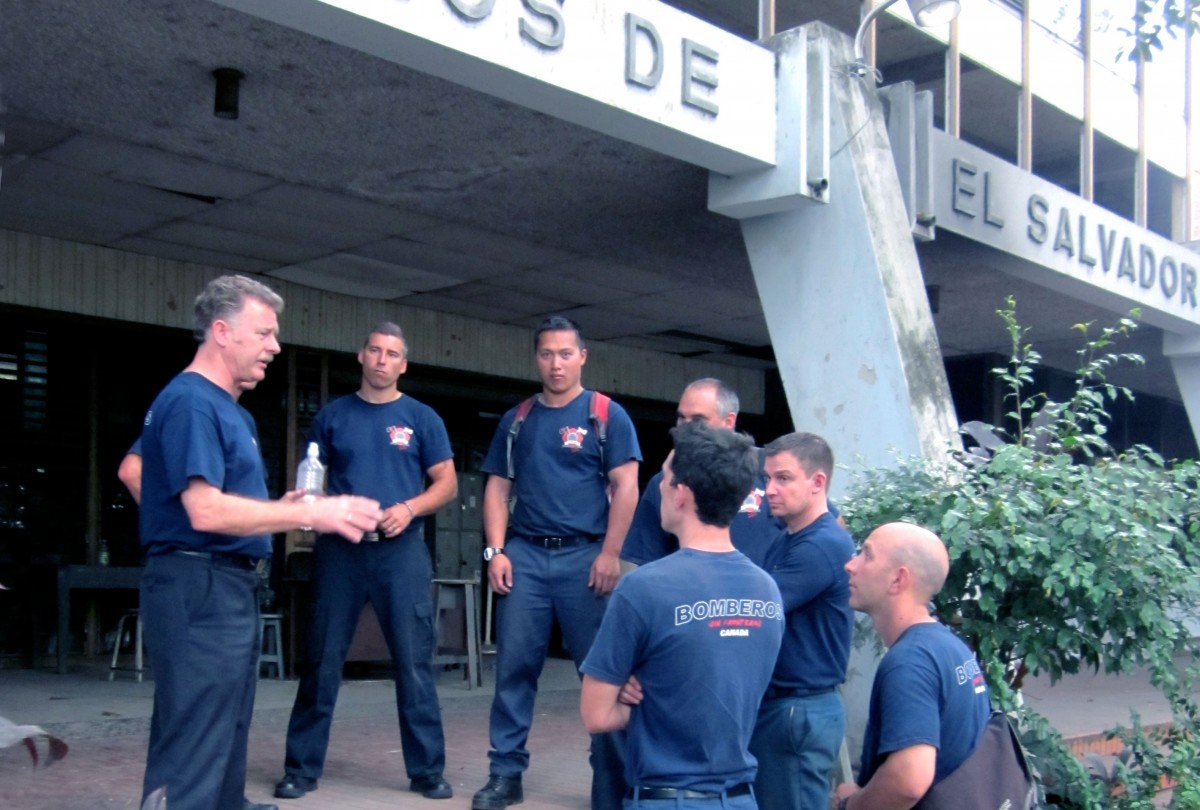 Last updated April 4, 2017