Pacific Traffic Education Centre rebrands to JIBC Driver Education Centre
Change reflects the Centre's focus of providing the education and training needed to help drivers and employees stay safe on the road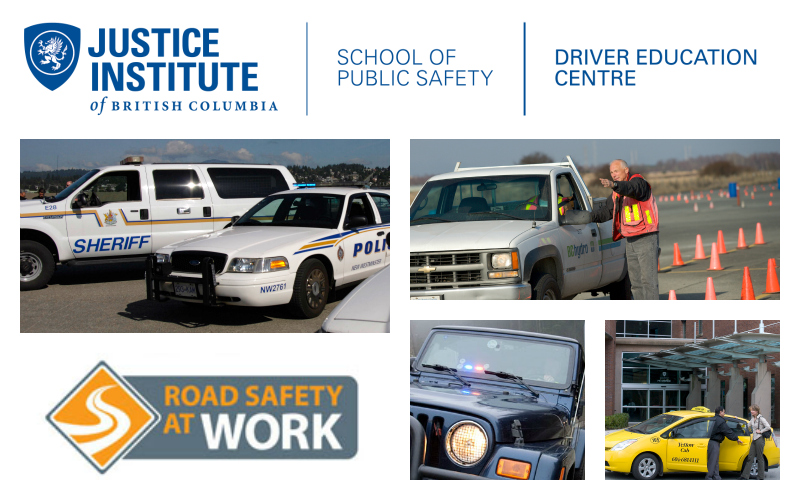 The Pacific Traffic Education Centre at the Justice Institute of British Columbia (JIBC) is rebranding as the Driver Education Centre effective April 1, 2016.
The new name is meant to accurately reflect and emphasize the Centre's focus of providing programs that are designed to enhance the skills and experience drivers need to stay safe on the roads in various conditions.
"Driver education has always been the focus of the programming available through the Centre since it was founded in 1998," said Colleen Vaughan, Dean of the School of Public Safety at JIBC. "The name change to Driver Education Centre is meant to strengthen our commitment to deliver effective driver training programs whether drivers complete their training in class, on our dedicated track at the Pitt Meadows Campus, or on the road."
In addition to providing emergency vehicle operations for first responders, JIBC's Driver Education Centre provides driver training courses on a contract basis to companies and various public and private organizations. Specific courses focus on topics such as collision avoidance, winter driving, total control driving, and occupational four-wheel drive operation.
The Driver Education Centre also administers the TaxiHost Pro Program, a required certification program for anyone wanting to drive a taxi in Metro Vancouver, Abbotsford and Chilliwack. It also offers the Graduated Licensing Program Instructor Course that provides the required designation for instructors who want to deliver ICBC-approved driver education courses.
In addition, the Driver Education Centre, which is a member of the Work Zone Safety Alliance, provides professional assessments for drivers, which are an excellence resource for fleet managers, companies and organizations who want to ensure their on-road employees are driving safely.
Visit the Driver Education Centre webpage for more information about courses and programs available, or contact centre staff at dec@jibc.ca.
About Justice Institute of British Columbia
Justice Institute of British Columbia (JIBC) is Canada's leading public safety educator with a mission to develop dynamic justice and public safety professionals through its exceptional applied education, training and research. JIBC offers internationally recognized education that leads to certificates, diplomas, bachelor's degrees and graduate certificates; exceptional continuing education for work and career-related learning and development; and customized contract training to government agencies and private organizations worldwide. Our education provides professionals with the knowledge, skills, and abilities to excel at every stage of their career contributing to safer communities and a more just society.
Last updated June 21, 2016