JIBC provides opportunity for students to serve on Institute committees
Are you a JIBC student who's interested in becoming more involved with your school?
JIBC is looking for students to share their views and ideas on a variety of committees and councils. The work of these groups ranges from reviewing JIBC policies and procedures to developing best practices in the Institute's use of social media.
Opportunities for students looking for involvement are available on the following committees:
Council on Student Services
Library Committee
Social Media Users Group
Program Council
Membership is typically for nine to 12 months. Meetings will be held at JIBC's New Westminster campus. Students from all campuses are encouraged to apply; participation will be arranged via technology.
Being part of a council or committee will enable students to have a voice in shaping JIBC programs and services and to make suggestions for changes and new initiatives. Serving on committees and councils will also provide an opportunity to network with faculty and staff.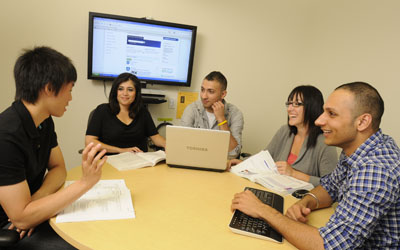 Last updated September 9, 2014