Women in public safety and social justice highlighted at JIBC International Women's Day event
Press for Progress panel, presentations support gender parity, celebrate women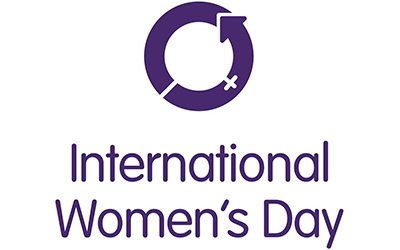 International Women's Day will be marked at the Justice Institute of British Columbia's (JIBC) New Westminster campus with a forum on women in public safety and social justice on Thursday, March 8 from 8:30 a.m. to 12:30 p.m.
From strategies to support gender parity to celebrating accomplished women, the event aims to inspire and embolden people in these fields to bring the female perspective into their work in meaningful and innovative ways.
"Press for Progress" (#PressforProgress on social media) is the theme for International Women's Day 2018, a global day celebrating the social, economic, cultural and political achievements of women. The day also marks a call to action for accelerating gender parity, recognizing that it is not only a fundamental right but is also critical to a healthy, thriving society.
"JIBC is pleased to host this event in recognition of International Women's Day and is proud of its efforts to encourage more women to join the justice and public safety professions," said Dr. Michel Tarko, JIBC President & CEO. "As such professions strive to reflect Canada's diversity from a cultural standpoint, just as crucial is the goal of gender parity to ensure women bring their perspectives to the work of first responders who come to the public's aid on a daily basis."
The day will begin with breakfast and registration at 8 a.m. The forum starts at 8:30 a.m. and will include a panel discussion with and presentations by accomplished women in public safety and social justice, including BC Senator Mobina Jaffer, who served as Canada's Special Envoy for Peace in Sudan and chaired the Canadian Committee on Women, Peace and Security.

Among the panelists will be Karen Fry, the Fire Chief and Director of Public Safety for the City of Nanaimo. Chief Fry's 19-year career in community firefighting and fire prevention began in 1999 with Nanaimo Fire Department hiring her as a dispatcher.
"Keeping public safety, including the fire service, moving forward and in the right direction is not an easy task," said Fry of #PressforProgress. "We are all faced with challenges that, if we don't work through or view with a holistic lens can easily bog us down. It is up to all of us to keep looking at how we can make an impact in not only our chosen field but the broader spectrum as well."

Also among the panelists is Ninu Kang, Director of Communications and Development at MOSAIC, where she has more than 25 years of experience in program development, management and leadership. With an academic background in economics and counselling psychology, she has delivered training in the area of anti-violence and anti-racism, and provided input to women's groups and community organizations on ways to make themselves more welcoming to immigrants and refugees.
"This is the time to remember that some of us who enjoy more power and privilege than other women must understand intersectionality and take responsibility to lift women with less power and privilege than ourselves," said Kang of #PressforProgress. "This is the time to remember that we need to create spaces that will empower young girls and boys to write the script for the kind of society they want to live in."
The JIBC event will be opened by Dr. Tina Dion, Vice-Chair of the JIBC Board of Governors. A lawyer in private practice, her legal work has included serving as the managing lawyer of a boutique law firm, as Director of Legal Services for the Tsawwassen First Nation, working with the civil litigation group at Blake, Cassels & Graydon LLP, and as a long-time adjunct professor with the UBC Faculty of Law.
The Press for Progress event is open to JIBC students, faculty, staff, clients and the wider community and will take place in the theatre and atrium of the JIBC campus at 715 McBride Boulevard, New Westminster. Cost is $35 per person. For more information and to register visit: JIBC Press for Progress
About Justice Institute of British Columbia
Justice Institute of British Columbia (JIBC) is Canada's leading public safety educator with a mission to develop dynamic justice and public safety professionals through its exceptional applied education, training and research. JIBC offers internationally recognized education that leads to certificates, diplomas, bachelor's degrees and graduate certificates; exceptional continuing education for work and career-related learning and development; and customized contract training to government agencies and private organizations worldwide. Our education provides professionals with the knowledge, skills, and abilities to excel at every stage of their career contributing to safer communities and a more just society.
Last updated April 27, 2018