Customized Training
You can provide workplace training that makes a difference by bringing our practical, immediately applicable courses and certificates to your organization.
Our widely recognized curriculum is available for delivery within your organization or community, and customized to meet your needs and fit your context.
Successful workplace training builds staff skills, strengthens capacity, and gives you and your team a shared vision. The experience of taking a course together means team learning extends beyond the classroom. Training keeps your team feeling prepared to do their work, despite today's increased pressures. It's also a tangible way to demonstrate your commitment to the growth of both people and the organization.
We will help you make a difference by bringing our practical, applicable courses and certificates to you. We will tailor our courses to meet your specific learning goals,and bring our outstanding faculty to you.
Responding to requests from government ministries, community agencies, and private sector organizations, we develop face-to-face and online courses, programs and simulations in a wide variety of content areas. From initial needs assessment to post-program debriefing, we work closely with clients to ensure educational content, materials and delivery meet desired outcomes and reflect the reality of learners' contexts. Our educational services are intended to blend into our clients' overall educational approach and align with existing programs.
Our award-winning Praxis (computer assisted) simulations provide students with an immersive, interactive first-person perspective of an unfolding scenario or event. Critical thinking is required, as learners apply theories and lessons learned while encountering challenging decision points. Learners gain valuable insight and understanding as they experience the outcomes and consequences of their decisions. The experience and knowledge gained can be transferred to inform better decision making in the future.
BC Hydro
Civilian Review and Complaints Commission for the RCMP
Cree Nation Government Department of Justice and Correctional Services
Community Action Initiative
MCFD Provincial Deaf and Hard of Hearing Services
County of Grand Prairie Regional Fire Service
Community Living BC
British Columbia Teachers Federation
Indigenous communities and agencies have worked closely with us to develop and deliver culturally relevant education and training that supports and empowers individuals, families, and communities. Our faculty and educational offerings reflect Indigenous worldviews and perspectives and illustrate the importance of Indigenous history, culture and tradition. All courses and programs can be customized to meet the needs of Indigenous learners and communities.
---

Royal Canadian Marine Search and Rescue Partners with JIBC


---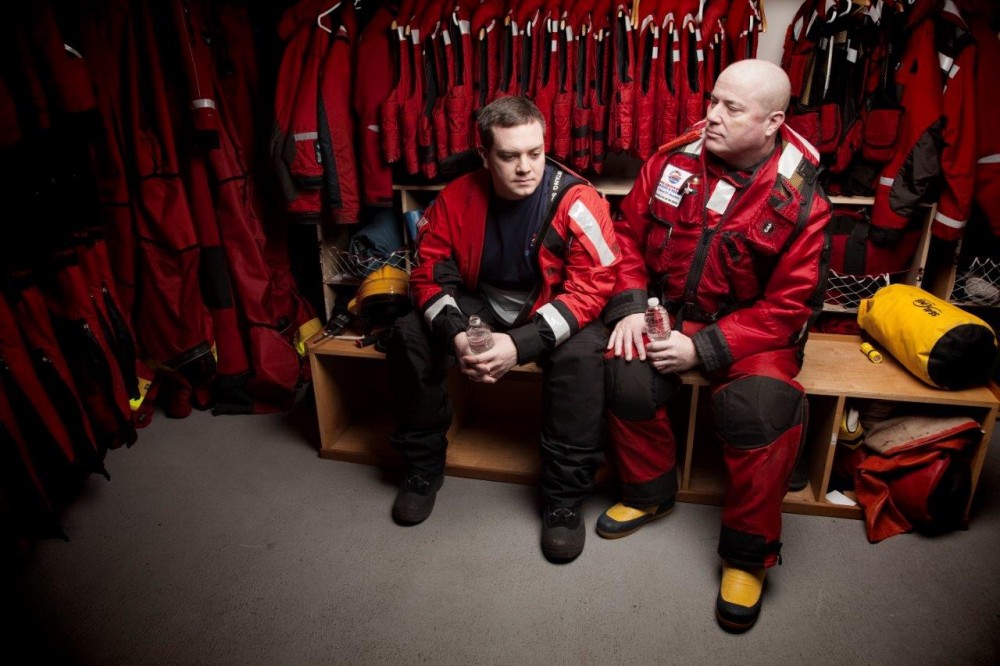 Since 2013, Royal Canadian Marine Search and Rescue (RCM-SAR) has partnered with JIBC to offer courses for its volunteers who handle about 800 marine emergencies each year along B.C.'s coast.
The volunteer organization is a key part of the marine search and rescue system in the province. It operates more than 40 marine rescue stations in one of the most challenging search and rescue regions in the world.
RCM-SAR turned to JIBC because of the Institute's reputation for providing effective and relevant courses. "The training team at JIBC are excellent to work with," said Cheryl Caldwell, RCMSAR's Director of Training and Operations. "The courses are current and the instructors are knowledgeable and professional.
"These courses have been an excellent opportunity to further the level of training at our stations," said Caldwell, they have helped to provide standardized operating procedures and a consistent response to incidents."
The organization has also increased its support of critical incident stress management among members by offering JIBC's Introduction to Critical Incident Stress Management, which is one of the core courses in JIBC's CISM. Through the course, members learn about the factors and vulnerabilities they may experience that can contribute to a heightened response to a critical incident.
"RCM-SAR recognizes the tremendous benefit of critical incident stress management for members who have taken part in particularly demanding or stressful missions," said Caldwell. "I'm pleased that RCM-SAR is partnering with JIBC to provide an opportunity for members to take their critical incident stress management certification to the next level and increase critical incident stress support to members at our search and rescue stations."
Last updated September 20, 2019