Indigenous Courses & Programs
All our courses and programs can be customized to meet the unique needs of Indigenous learners and communities. Through our education and training, communities have strengthened and increased capacity, prepared for self-governance and increased employment opportunities.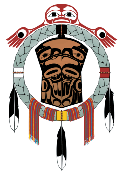 Indigenous communities and agencies have worked closely with us to help us design and deliver culturally relevant education and training that supports and empowers individuals, families and communities. Our faculty and educational offerings reflect Indigenous worldviews and illustrate the importance of Indigenous history, culture and tradition by integrating Aboriginal perspectives and practices throughout our curriculum.
JIBC is further committed to working with First Nations with modern treaties to support the
development of Indigenous self-governing nations. We offer a collaborative and culturally grounded process for the training and development of customized training in by-law, community peace officers, counsellors, and mental health workers.
Indigenous courses and certificates offered include:
The Centre for Counselling and Community Safety acknowledges that we work as visitors on the ancestral and unceded territory of the Central Coast Salish peoples. We acknowledge the Indigenous Nations' stewardship of these lands where we are grateful for the privilege to conduct our work. We give thanks to the leadership and contributions of all First Nations in helping us develop relevant courses and programs.
For information on available Indigenous student services, including funding opportunities email jibc.ca/student-services/aboriginal-student-services
Last updated January 12, 2019