At JIBC, we like to empower students by giving them the ability to register and access their accounts online. We've created online tools, Self-Service, WebAdvisor and the MyJIBC portal welcome page, to make this possible.
If you're having difficulty with one of the online systems, check out these frequently asked questions before filling out the Request Help Form.
Logging In & User Account
The myJIBC portal welcome page is a landing page that gives students access and information to their JIBC educational information.

This page includes;

Links and/or access to Self-Service
Password resets
Quick links to other JIBC applications and resources such as Find a Program, Find a Course, JIBC Library, JIBC Video Portal, Student Orientation, and the JIBC website
Campus announcements
My online courses (only visible when logged into Blackboard)

Note: The myJIBC portal welcome page is accessible to all students without having to be logged into Blackboard.
To view online courses

You must log in with your student user ID and password on the myJIBC welcome page to view your "My Online Courses" tab through Blackboard.

All courses with an online component are listed from the first day of class.

To view your class schedule

Go to the myJIBC portal welcome page. Under the "Academics" section of the Self-Service quick links, select "Class Schedule". Log in to WebAdvisor with your student user ID and password. Under WebAdvisor for Students, select "Academic Profile," then you will find "My Class Schedule."
Your classes will only show up in the "My Online Courses" section of the myJIBC portal welcome page from the start date of the course once you have logged in to Blackboard.

You can log in to Blackboard from the login section on the left hand side of the myJIBC portal welcome page. If you have required reading before the start date, the class will be visible. Only online courses will be included.

If you'd like to see your registered courses, go to "Class Schedule" under Self-Service on the myJIBC portal welcome page.
The Tuition, Education and Textbook Amounts Certificate (T2202) are made available online in late February each year. The Justice Institute of British Columbia does not mail T2202s to students. Follow the steps below to view your T2202 information or print your official receipt.

Go to the myJIBC portal welcome page
Under 'Finance' in the Self-Service container, select 'Tax Information'
Log into WebAdvisor with your student ID and password.
Under Tax Year, click on 2020
To print the form use the print icon or the print option under "file" in your browser
For most courses you must make a payment at the time of registration, but if you are admitted into a Program you may register for individual course and make payments at a later date.

To make a payment for courses you have already registered for, go to the myJIBC portal welcome page. Select the link to Self-Service then log in using your JIBC student ID and password.

On Self-Service, select "Financial Information" from the menu, then select "Student Finance", then "Financial Information" and "Make a Payment."

In addition, you can select "View Account Summary" and "Make Payments" where you will be able to view any outstanding amounts and make payments.
Non-Canadian students pay international student tuition. If you're being charged the international fee in error, please doublecheck to ensure that you're not using AutoComplete in your browser, and have indicated "Canada" for your Citizenship Country.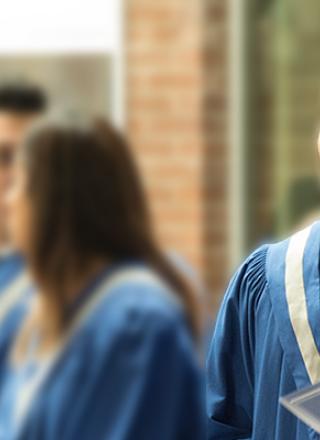 Need assistance? Apply for awards, bursaries & scholarships