Student Conduct and Policies
You are building a career supporting communities. The following values should direct all your decisions: Citizenship, Integrity, Excellence, Collaboration AND Respect.
At Justice Institute of British Columbia we expect all students, staff and faculty to carry themselves with these values everyday.
Honesty, mutual respect and good citizenship is promoted and expected at Justice Institute of British Columbia. Students will conduct themselves in a manner that is respectful of the rights, well-being and property of others and that facilitates an effective learning environment.
Your Conduct Starts Now.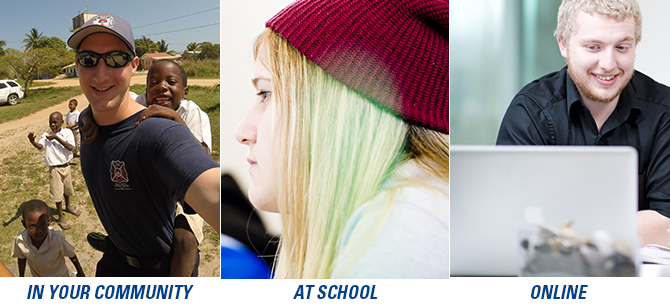 We have developed policies to provide our students an environment where they feel safe, supported, valued and respected in the community, at school and online.
More Information
For additional information or for help in understanding any policy or procedures, you may speak with;
Director, Student Affairs – 604-528-5787
Manager, Student Learning Supports and Disability Resources – 604-528-5884
Last updated January 18, 2019