Student Learning Supports & Disability Resources
Whether you need guidance with study skills and test-taking, or if you identify as a student with a disability, the Manager of Student Learning Supports and Disability Resources is happy to meet with you to provide information, and resources at the JIBC. While the Manager of Student Learning Supports and Disability Resources is located on the New Westminster campus, support services are available to students at all JIBC campuses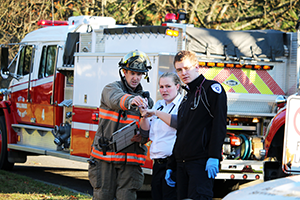 JIBC is committed to providing a safe, inclusive and accessible environment for students with disabilities. A disability may include any long-term or recurring mobility, hearing, visual, learning disability, or a mental and physical health condition which affects learning.
Disability Services works with faculty and staff to remove structural and attitudinal barriers in order to ensure that students with disabilities have access to resources and opportunities, allowing them to pursue educational goals with dignity, independence and full participation within the JIBC community.
Check out our Disability Services page.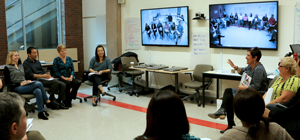 Mental Health and wellness are incredibly important pieces in your career as a first responder. The rates of PTSD, and suicide are higher in the first responder population than in many other professions. Despite the higher prevalence of mental health issues such as PTSD and depression among first responders, many say they still feel that there is a negative stigma when it comes to talking openly with their peers and superiors about their mental health concerns. Many first responder units are developing peer support programs to address the need for a decreased negative stigma and the overall need for mental health support. Times are changing, and first responders are talking about these issues more freely. And they've found that they feel better when they do
Read our Mental Health and Wellness page.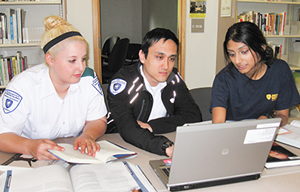 Students often face challenges managing the workload in the postsecondary setting. They often have difficulty with time management, procrastination, study skills, reading, note-taking, and memorization. Students also run into challenges with test-taking particularly mulitple choice tests and test anxiety.
Check out our Learning Resources page for tips on how to make the most of your study session and your exams.
Last updated April 26, 2017