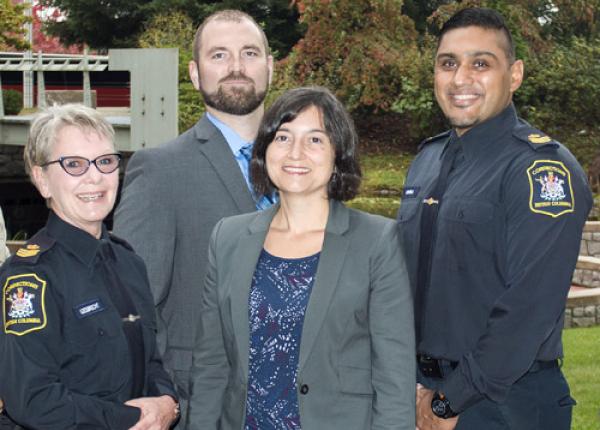 About the Corrections Academy
The Corrections Academy, in partnership with BC Corrections, trains probation and correctional officers, while also placing equal emphasis on continuous professional development opportunities for new and experienced correctional staff.
The Corrections Academy provides basic training, ongoing development, and leadership training to Adult Correctional Officers and Adult Probation Officers who work with adults in provincial institutional and community settings, to manage the risk they pose to the public and support their rehabilitation.
Emphasis on Critical Skills and Knowledge
For those whose lives are routinely at risk and those who work to keep communities safe.

Learning Linked to Employers and the Community
Strong connections to ensure that programs are current and relevant.

Collaborative Approach
Work with other educational partners to serve specific regions and specialized markets.

Expert Faculty and Course Designers
A unique instructional model emphasizing faculty drawn from active, experienced, justice and public safety professionals.

Flexible Delivery
Face to face training, online, distance education, or a blended approach – whatever is most appropriate for the client's situation.
Our division was established as part of the Justice Institute of British Columbia in 1978. The Corrections Academy is part of the JIBC Corrections & Court Services Division and provides new hire and professional development for three key ministries in the Government of British Columbia:

Ministry of Public Safety and Solicitor General (Corrections Branch)
Ministry of Attorney General (Family Justice Services Division)
Ministry of Children and Family Development (Youth Justice Services)
Explore a career in corrections