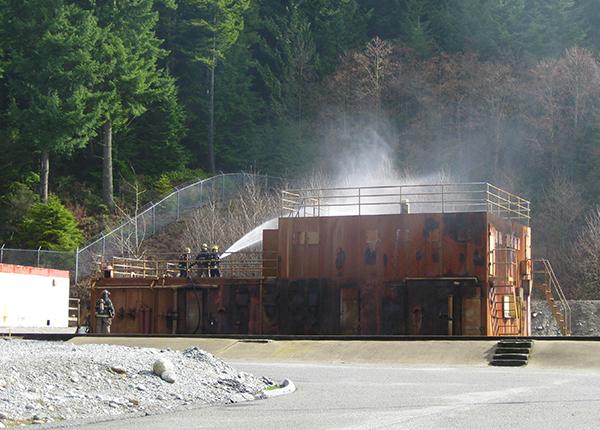 THE MAPLE RIDGE CAMPUS
JIBC's Maple Ridge campus is located about 58 kilometres east of Vancouver. It is designed for hands-on firefighting practice and training delivered by the Fire & Safety Division. Among its unique simulation training props are a three-storey concrete burn building, a ship's steel superstructure and an 11-car train derailment.
A number of mitigation measures related to COVID-19 have been implemented at the Maple Ridge campus in support of social distancing to keep British Columbians safe. Most courses are now offered online, and face-to-face courses are taking place on campus only when necessary for training and evaluation purposes. Various student services are now provided by email or online, including those provided by the JIBC Library and the JIBC Store. For updates about JIBC's response to COVID-19, please visit jibc.ca/covid19.
campus operating HOURS
Monday - Friday
8:00 a.m. - 4:00 p.m.
Note: After hours training can be arranged in advance through program areas.
All JIBC campuses are closed on the following statutory holidays: New Year's Day, Family Day, Good Friday, Easter Monday, Victoria Day, Canada Day, BC Day, Labour Day, Thanksgiving, Remembrance Day, Christmas and Boxing Day. Campuses are also closed between Christmas and New Year's Day.
CLASSROOM SCHEDULE
Room information to come.