The Moose Hide Campaign started in 2011 in northern British Columbia when an Indigenous man named Paul Lacerte and his daughter Raven were hunting moose near the Highway of Tears, a section of highway between Prince George and Prince Rupert, BC, where dozens of women have gone missing or been found murdered. To learn more about the origin story of the Moose Hide Campaign, click here.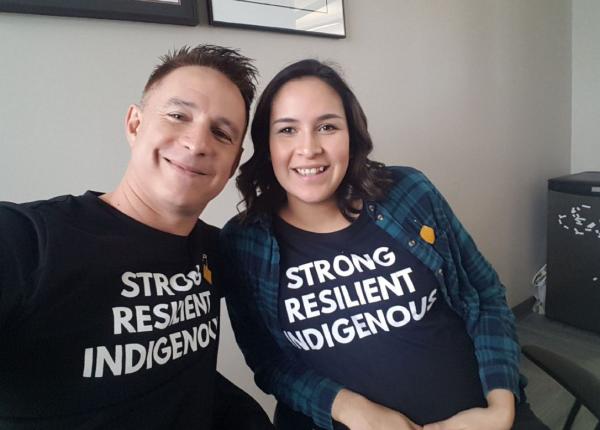 The Moose Hide Campaign Day is observed annually in the month of February. This grassroots movement is to incite ongoing commitments and actions of Indigenous and non-Indigenous men and boys to stand up against violence towards women and children. Inspired by the land, the love between a father and his daughter, and the national crisis of Missing and Murdered Indigenous Women and Girls, the Moose Hide Campaign creates awareness and public engagement for transformation and healing. See responses to frequently asked questions here.
Wearing a moose hide pin demonstrates a commitment to ending violence against women and children. Over the years, the Moose Hide Campaign has engaged people of diverse gender identities, ages, and backgrounds to speak out against gender-based and domestic violence and promote healthy relationships, gender equity, and positive concepts of masculinity. Visit the official Moose Hide Campaign website to learn about ways to participate in the campaign.
Show your solidarity. Order Moose Hide Pins at no cost today!