The Justice Institute of BC is committed to actively answering the Calls for Justice for Missing and Murdered Indigenous women, girls, and 2SLGBTQQIA Peoples and recognizes that the scale and severity of violence experienced is, as aptly described by Canada's National Inquiry into MMIWG, persistent and deliberate human and Indigenous rights violations nothing short of genocide.
Across Turtle Island and globally, Indigenous and non-Indigenous people and organizations stand in solidarity to redress the systemic, political, and social factors that contribute to the heavily disproportionate incidences of violence against Indigenous women, girls, and 2SLGBTQQIA Peoples in Canada. To date, actions include numerous research studies and community engagement, public awareness initiatives, development of multiple national databases identifying cases of missing and murdered Indigenous women, the release of reports with recommendations to end violence against Indigenous women and most recently, the conclusion of Canada's National Inquiry into MMIWG and the publication of its final report titled Reclaiming Power and Place including its Calls for Justice.
As Canada's leading justice and public safety educator, JIBC must examine and reform its systems and actions that contribute to, and maintain, colonial violence. Fully respecting Indigenous and human rights of First Nations, Inuit, and Métis Peoples requires institutional will and integrated and coordinated action to do things differently. The National Inquiry into MMIWG's Calls for Justice offers ways forward.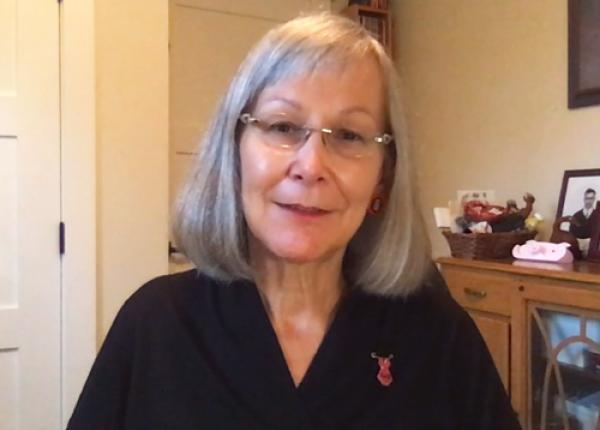 The Honourable Judge Marion Buller, from the Mistawasis First Nation, was the first female First Nations judge appointed in British Columbia in 1994. Prior to serving on the Provincial Court bench, Judge Buller worked as a civil and criminal lawyer (1988-1994).
In this special presentation, Judge Buller educates about the context and history that led to the creation of the National Inquiry, the process that occurred as a result of its mandate, and the published findings including the Calls For Justice. Judge Buller addresses JIBC, recognizing the unique role and responsibilities our Institution has in ending violence against
Indigenous Women, Girls, and members of our 2SLGBTQQIA communities and in advancing the Calls For Justice.
Keynote Address BY HONORABLE Judge Marion Buller, Oct 5, 2020
Taking Action for Missing and Murdered Indigenous Women and Girls with Butterflies In Spirit
Justice and safety professionals have a vital role in ending violence against Indigenous women and girls and in the facilitation of positive relationships between law enforcement and women who have experienced violence, and families of missing and murdered women. We raise our hands in thanks to the Butterflies In Spirit, a dance group situated in Central Coast Salish territories and comprised of family members of missing and murdered Indigenous women and girls (MMIWG), for your courage and strength to educate about gender-based and racialized violence and for joining JIBC in remembering and honouring Stolen Sisters.
We respectfully acknowledge the Justice Institute of British Columbia's New Westminster campus is located on the unceded traditional territories of the Qayqayt, Musqueam and Central Coast Salish Peoples.