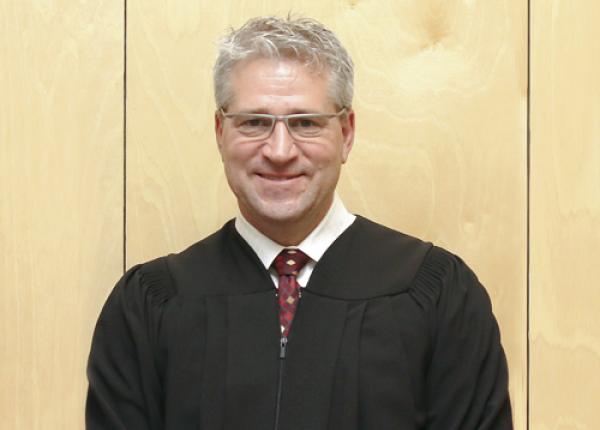 Following a 28-year career with the Royal Canadian Mounted Police (RCMP), former Assistant Commissioner Bill Fordy was appointed the new Deputy Chief of Police for the Niagara Regional Police Service, effective June 27, 2017.
It is the oldest regional police service in Ontario and serves 12 municipalities totalling about 430,000 residents and an estimated 15 million visitors annually. The police service patrols one of the largest geographical regions in the province, with more than 1,000 sworn and civilian members.
In his previous role as Assistant Commissioner, Mr. Fordy oversaw the RCMP's Lower Mainland District and was responsible for all the RCMP detachments in the Lower Mainland and five integrated units – the Integrated Homicide Investigation Team (IHIT), LMD Emergency Response Team, Integrated Collision Analysis and Reconstruction Service, LMD Integrated Forensic Identification Service and the Police Dog Service ­– which operate in conjunction with municipal police departments in Abbotsford, Delta, New Westminster, Port Moody and West Vancouver.
Prior to this, he served as Chief Superintendent, the Officer in Charge (OIC) of the Surrey RCMP detachment, the largest in Canada with more than 800 police officers and almost 300 support staff.
Among his many accomplishments, Mr. Fordy has been a leader and expert on interviewing techniques and major case management. As a result of his work in the field of police interviewing, hundreds of high profile investigations have been successfully resolved and important case law has been created.
While serving as OIC for Surrey RCMP, he played a key leadership role in the creation of Sophie's Place Child Advocacy Centre, a specialized, child-friendly centre to coordinate child abuse investigations and develop integrated supports for child victims of physical and sexual abuse. He also led and supported the integration of the Ministry of Justice's Community-Based Victims Services into the Surrey RCMP Domestic Violence Unit and Police-Based Victim Services, a change which has helped in the prevention, education and intervention around violence against women.
He has been recognized with an appointment into the Order of Merit of Police Forces by the Governor General of Canada, the Queen Elizabeth II Diamond Jubilee Medal, and the RCMP E Division Commanding Officers Commendation. The latter was for his outstanding service in the investigation of the disappearances of a large number of women from the Metro Vancouver area. As the main interviewer of the suspect, Mr. Fordy helped develop strategies to gather evidence that eventually led to the conviction of Robert Pickton for the murders.