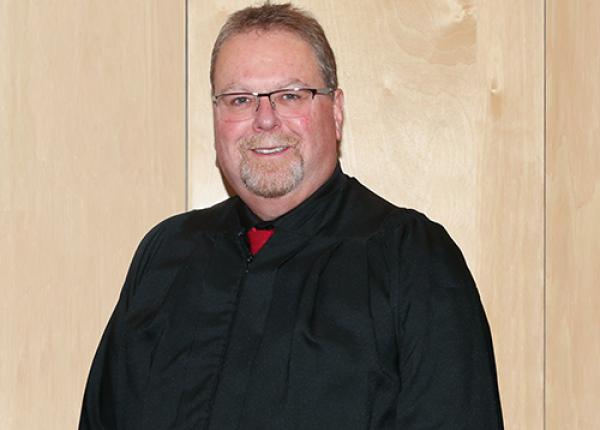 Retired fire chief Don Jolley was recognized for his three decades of multi-faceted leadership and service as a first responder.
Jolley started his fire service career in 1990 as a volunteer firefighter, progressing up the ranks at the Pitt Meadows Fire & Rescue Service to deputy chief. In 2006, he moved to serve as deputy fire chief for the City of Langley before returning to Pitt Meadows as fire chief in 2008. He retired from that city's fire department in December 2018.
He also worked as a paramedic for BC Ambulance Service from 1986 to 2007, both part-time and full-time, retiring as an advanced life support paramedic. In addition, since 1991 Jolley has been influential in the success of emergency management both in Pitt Meadows and in neighbouring Maple Ridge through the Joint Emergency Program, which he helped initiate.
He has been active in helping to train other first responders at JIBC where he has served as an instructor, facilitator, mentor, evaluator, consultant and advisory board member for many Institute departments, subjects and disciplines for almost 30 years. While serving as a paramedic he also acted as an examiner for the Province of British Columbia's Emergency Medical Assistant Licensing Branch.
Jolley has long been an advocate for innovation and evidenced-based decisions in public safety. He was elected seven times by his peers as vice-president of the Fire Chiefs Association of BC where he worked toward modernizing and enhancing the delivery of fire service in the province. His leadership roles have included representing the Office of the Fire Commissioner of BC for the provincial wildfire response in both 2017 and 2018.