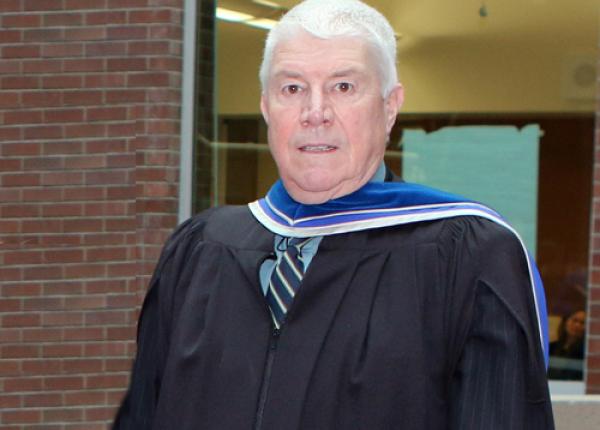 Gary Bass, originally from New Brunswick, spent over 39 years in the Royal Canadian Mounted Police at a variety of locations from coast to coast across Canada. He retired in May 2011 as the Deputy Commissioner for Canada West, which included the three Northern Territories, the Prairie Provinces and British Columbia. Prior to that, he was the Commanding Officer for "E" Division RCMP (BC) and Deputy Commissioner for Pacific Region, BC and the Yukon.
Before moving to senior management positions in the RCMP, Mr. Bass spent most of his career involved in major crimes, homicide investigation, terrorism and organized crime investigations, as well as general policing across Canada. During this time, he was an expert court witness on the Drug Trafficking, Organized Crime, Outlaw Motorcycle Gangs and Major Case Management. Since retiring from the RCMP, he has been working at the Institute for Canadian Urban Research Studies at Simon Fraser University as a Senior Research Fellow with interests in policing and related criminal justice issues.
Mr. Bass is a member of the Board of Governors of Commissionaires BC, the Board of Directors of the VisionQuest Recovery Society, the Board of Directors for the Canadian Centre on Substance Abuse and Board of Governors for E-COMM, the Emergency Communications for BC.
He recently served on the Premier of British Columbia's Blue Ribbon Panel for Crime Reduction, which made recommendations to the Premier last year on changes to the criminal justice system in British Columbia.
Awards include two Commissioner's Commendations, one from the United States Under Secretary to the Navy, two Commanding Officer's Commendations, RCMP Long Service Medal, Queen's Jubilee Medal, Officer of the Order of Merit of Police Forces, two awards from the Lieutenant Governor of British Columbia, Outstanding Service and Meritorious Service. Mr. Bass is married to Ruth, with two daughters, Kathryn and Laura and have two grandchildren. They have retired in Langley British Columbia.