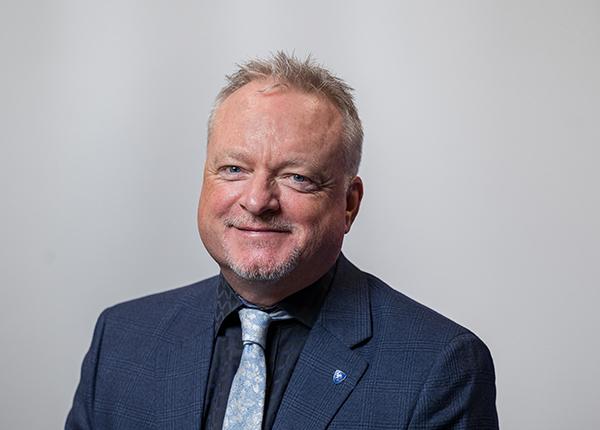 Kent Highnam joined JIBC in 2003 as a Program Manager in the Centre for Conflict Resolution, becoming the centre's Program Director in 2014. He was appointed Dean of JIBC's School of Health, Community and Social Justice in December 2021 after serving as its Acting Dean since April 2021. He is an instructor at JIBC for the Centre for Conflict Resolution, the Centre for Leadership and the Bachelor of Law Enforcement Studies program.
Mr. Highnam is an international educator and speaker with a background in international and public relations with the United Nations and the International Committee of the Red Cross. He has worked in a broad cross-section of organizations as an educator, facilitator, and practitioner of conflict resolution in both English and French.
He holds a BA in international relations from the University of British Columbia, an MA in political science from the Graduate Institute of International Studies in Geneva, Switzerland, and two certificates in conflict resolution, with specializations in negotiation and mediation, both from JIBC.