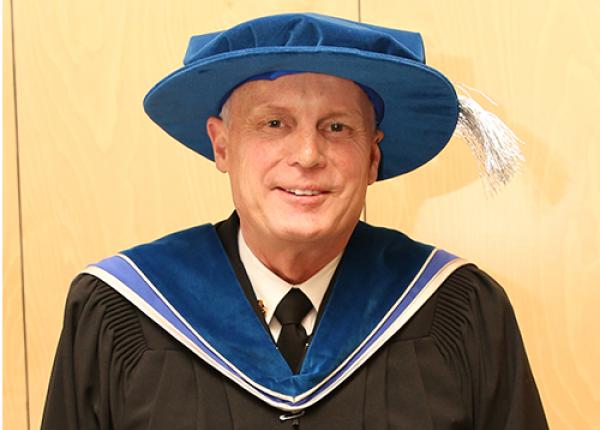 Stephen Gamble currently serves as fire chief for the Township of Langley.
Mr. Gamble entered the fire service in 1978 as a volunteer firefighter with the City of Port Coquitlam where he was hired as a full-time career firefighter in 1980. He was promoted to Assistant Fire Chief of Operations and Emergency Preparedness Coordinator in 1996, Acting Fire Chief for the department in 2001, and the full time Fire Chief/Emergency Coordinator for the City of Port Coquitlam in 2003. He became Township of Langley Fire Chief in 2011.
Mr. Gamble has over 12 years of experience as an adjunct instructor with the Justice Institute of British Columbia, and holds certifications including a certificate in Municipal Management from Capilano University, a bachelor's degree in justice and public leadership with Simon Fraser University, and a fellowship designation with the Institute of Fire Engineers.
From 2007 to 2011, Mr. Gamble served as the president of the Fire Chiefs' Association of British Columbia.
In 2012, he became the first BC fire chief in 20 years to be elected president of the Canadian Association of Fire Chiefs (CAFC), only the fourth fire chief from British Columbia to hold the position in the organization's century-long history. He served in that role until 2014 and in 2016 Mr. Gamble received the distinction of the CAFC Full-time Fire Chief of the Year award.