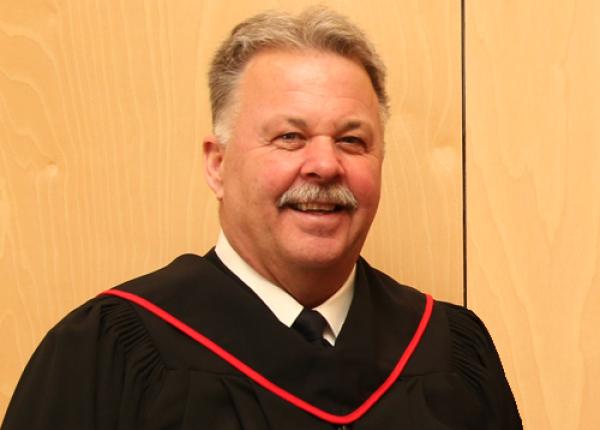 Fire chief Tim Armstrong was recognized for his contributions to public safety in Canada and internationally.
Mr. Armstrong began his firefighting career at the age of 21 with Vancouver Fire & Rescue Services where he served for 28 years reaching the rank of Deputy Chief Special Operations. He became the fire chief at New Westminster Fire & Rescue Services in 2009. He also currently serves as Director of Emergency Management for the City of New Westminster.
As a strong advocate of emergency management and cross-border relationships, he is the chair of the Cross Border Emergency Management Working Group which engages emergency responders and law enforcement agencies in British Columbia and the State of Washington in multi-agency emergency preparedness initiatives.
Mr. Armstrong has spent much of his career focused on training and advancing specialty skill sets within the fire service. This has included leading training in Canada, the United States and Taiwan. Mr. Armstrong was recognized by both the Premier of British Columbia and the United States Ambassador to Canada for outstanding performance while leading a search-and-rescue team mission to Louisiana, in response to Hurricane Katrina in 2005.
His community service includes serving as a director of the Honour House Society, which provides free accommodation for serving and retired Canadian military and emergency services personnel and their families while receiving medical treatment in Metro Vancouver.
In 2017 Mr. Armstrong was named Fire Chief of the Year by the Canadian Association of Fire Chiefs in recognition of his outstanding service. Since 2010 he has also served as the President of the Greater Vancouver Fire Chiefs Association. He served on the Vancouver Organizing Committee for the 2010 Winter Olympics and in 2017 and 2018 was extensively involved in the provincial response to BC's wildfires.