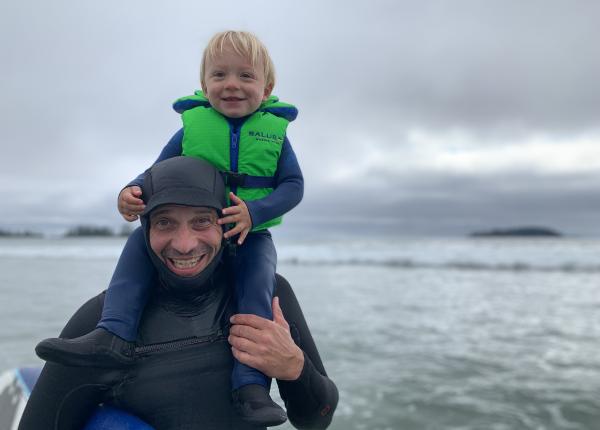 Tyson brings a wealth of clinical experience from his time working as a currently practicing advanced care paramedic, mentor, and clinical educator. As well as specific expertise in small group operational leadership and wilderness medicine through his experiences working for the National Outdoor Leadership School and as a Fellow of the Academy of Wilderness Medicine. Tyson holds a Bachelor of Clinical Practice (Paramedic) from Charles Sturt University, a Graduate Diploma in Paramedicine and is currently working towards his Master of Paramedicine.
Why did you choose to get involved in the education of Advanced Care Paramedics at JIBC?
Working within, what was traditionally recognized as the ACP Residency Program at BCEHS, I identified significant gaps in the organizational operational leadership modelling at the 'street level', which allowed me to share of my experiences from previous careers. Initially within the military, drawing parallels to the dynamic austere environments we practice in as prehospital health care professionals and then later as an outdoor education professional leading clients in the wilderness developing small group leadership skills within the Outward Bound and National Outdoor Leadership School frameworks. Combining this experience as an Advanced Care Paramedic Mentor, Preceptor, Clinical Educator, and frontline practitioner has now allowed me the breadth and depth of experience to confidently move into the role of Lead Instructor at JIBC developing the next generation of ACP practitioners.
What do you feel that you bring to the Advanced Care Paramedic program at JIBC?
My post graduate educational supports my academic foundations of continued evidence informed practice development. A varied employment history within the Military, Outdoor Education, and delivering Wilderness Medical curriculum throughout the world, provides a varied lens on the requirements for developing practitioners to success in all their phases of professional practice.
Why should students choose the JIBC ACP program over other programs?
Primarily, JIBC grants you access to precepting in a tiered and targeted high volume high acuity setting, one that is unique in Canada and most of the world. The experience you gain from exposure to this environment far exceeds anything you will experience elsewhere in Canada. Your in-class time is guided and supported by experienced and currently practicing ACP & CCP level practitioners to help guide the practical application of your academic development. And foremostly; your academic development is guided by standardized curriculum that has been developed and honed over the last three years to bring a stable model to instruction and learning within JIBC ACP Program. The blended online delivery classroom model operates inside of the exceptionally valuable Collaborate platform to allow you the flexibility to learn from home and continue to contribute to your earning potential through access to the workplace in a program that recognizes the need for you to balance family, employment and continuing professional development. Win, win, win.