Convocation
JIBC holds Institute-wide convocations twice each year.
CONVOCATION ANNOUNCEMENT
Dear Graduands,
Convocation is a special event for me and it is always a pleasure to see you celebrate your achievements with your loved ones. It is a time of joy, a time of celebration and a time to come together to recognize the work that you have accomplished to receive your degrees, diplomas and certificates. Our next convocation was scheduled for June 11 but due to the COVID-19 situation we will be postponing the ceremony until later in the fall when it will be safe to bring together a large crowd of people.
While we are delaying the ceremony we will not delay your graduation. Together with the Chair of the Board of Governors I will confer the degrees, diplomas and certificates in a video that we will post to this page on June 11. This means you will have officially graduated and will have access to your transcripts and parchments at that time. In addition, you will receive an invitation to attend the ceremony later in the fall where you can walk across the stage when your name is called and I will have the opportunity to congratulate you personally.
JIBC is committed to holding a postponed graduation ceremony for the Spring Class of 2020, when safe to do so, that has all elements of a traditional graduation ceremony. You have earned this moment and we look forward to celebrating with you! We will provide you with details on the ceremony as soon as possible.
If you have any questions or need additional information please send your questions to convocation@jibc.ca.
Warmest Regards,
Dr. Michel Tarko
President and CEO
Justice Institute of British Columbia
Instructions for Graduands
All graduates who plan to attend the ceremony MUST register themselves and their guests online at Register for Convocation. Your school will let you know when registration is open for this event. If you did not receive an invitation to register for convocation, please contact your school.
Graduate Check In begins at 11:30 am. Please arrive at the New Westminster Campus no later than 12:00 pm. When you arrive on site, you will be given further instructions by our staff. It is very important that you are punctual in order to allow staff time to organize the graduands. Organization of the graduands begins at 1:10 pm. For your security, we cannot house personal belongings. Kindly leave these items with a family member or a friend until after the ceremony.
Doors for guest seating will open at 12:30 pm. Overflow seating will be available in the theatre where the ceremony will be webcast. Guests are encouraged to arrive early in order to secure preferred seating. Please note: There is no food permitted in the gymnasium or in the theatre. Parking is complimentary at the New Westminster Campus. Overflow parking is available at the Canada Games Pool next door.
Light refreshments will be served for graduates and their guests after the ceremony has concluded.
Graduation Documents
Students attending the ceremony will receive their official documents on the same day unless their documents were previously issued. Students who were unable to attend the ceremony will be mailed their documents within 2 weeks following the ceremony so it is important that your contact information is always up-to-date. If you do not receive your documents within 4 weeks following convocation, please contact the Registration Office.
Photography & Memorabilia
A professional photographer will be available on site to take your requests. For more information on Images by Wolfgang. Phone: 604.833.6439 Email: knauer.wolfgang@gmail.com
The JIBC Store will be on site selling JIBC memorabilia and graduation gifts. Please stop by and pick up something special for your graduate!
Webcast
The JIBC Convocation ceremony will be webcast live for those who are unable to attend in person. Visit www.jibc.ca/webcast to view Convocation.
Location & Parking
Convocation is held at our New Westminster Campus.
715 McBride Boulevard
New Westminster, BC
V3L 5T4
map of location
Parking is complimentary at our campus. Our lot can get full during special events. Overflow parking is available at the Canada Games Pool located next door.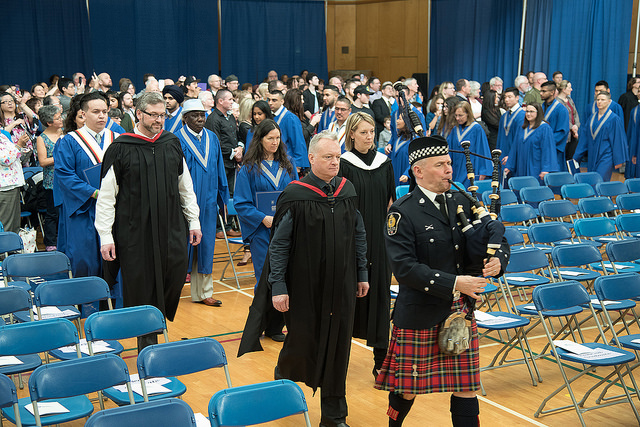 Last updated March 31, 2020