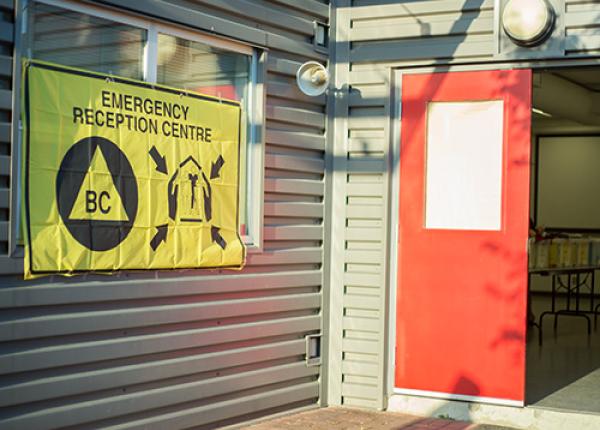 Is this program right for you?
Be the one helping others. If your organization wants to have a team obtain the applied knowledge and tools to help provide services and support for those affected by an emergency or disaster, these courses are for you.
Gain Skills and Knowledge
Gain the skills to develop, implement and manage effective emergency support services.
Customized Courses
Courses offered on-site throughout BC, and on a customized basis across Canada and internationally.
These courses have been developed for current BC Emergency Support Services (ESS) responders who are interested in skills development and updates to procedures.

Any community across Canada engaged in building an Emergency Support Services team or further develop their team's skills will benefit from JIBC's comprehensive series of ESS courses.

PROGRAM STRENGTHS

Emergency Management Division in partnership with Emergency Management BC (EMBC) delivers Emergency Support Services (ESS) training to First Nations and Local Governments across British Columbia.

If you live in BC and are interested in becoming a member of an ESS team please visit Emergency Management BC, to learn more about the program.
Teams learn how to develop, implement and manage an effective emergency support services organization.

Subjects

Setting up an ESS reception centre
Managing group lodging
Acquiring and managing food and clothing
Coordinating registration and referrals
Becoming an effective leader and ESS Director
Setting up volunteer programs and managing walk-in volunteers
Providing documentation and administrative support