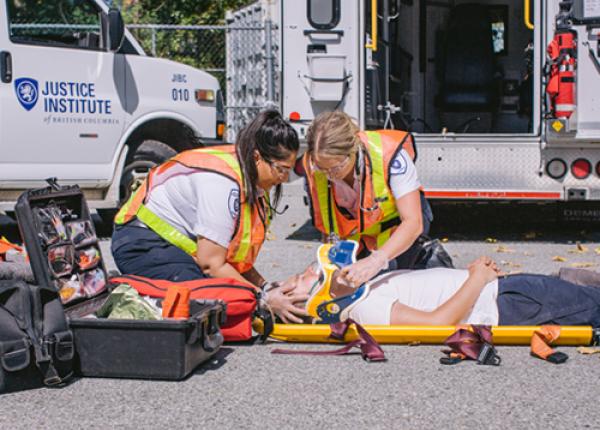 Is this course right for you?
The PCP Refresher course is designed to meet the licensing exam prerequisite requirements of the Emergency Medical Assistant Licensing Branch (EMALB). The course is open to eligible individuals, including previously licensed PCP-level paramedics and graduates from an accredited PCP program.
This stand-alone course consists of four weeks of online study facilitated by an instructor, followed by eight days in class. Students will review PCP resources (including treatment guidelines, protocols, and skill checklists), participate in discussions, complete quizzes, and write assignments. The classroom sessions include practice simulations and end with two to three days of practical assessment.
The PCP Refresher is listed as a pre-approved activity under JIBC-PCP Refresher Course and is worth 40 continuing education credits within the EMA Continuing Competence System.
Questions about PCP Refresher Course