Thank you for your interest in paramedic education and training. Due to the COVID-19 situation, we are not offering EMR classes until July 1, 2020. As we are continually adjusting to circumstances, please check back regularly for any updates.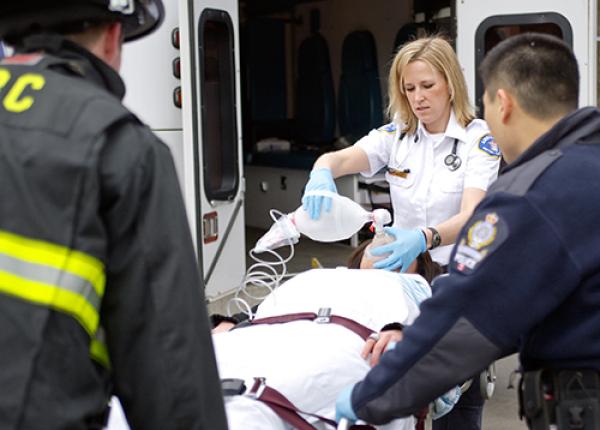 Is this program right for you?
Be the one helping to save lives. If you'd like to learn the fundamentals of emergency medicine, prepare yourself for further education or start on your journey in a career in healthcare, this program is for you.
Secure a Job
EMR graduates may progress into employment with both BC Ambulance Services as well as private ambulance services, fire departments, law enforcement, ski-patrol and rescue, and remote industrial workplaces.
Step Towards Further Studies
Many EMR graduates use their training as a foundation to continue towards further studies in healthcare, such as nursing and medicine.
Questions about Paramedicine & Health Sciences Programs?