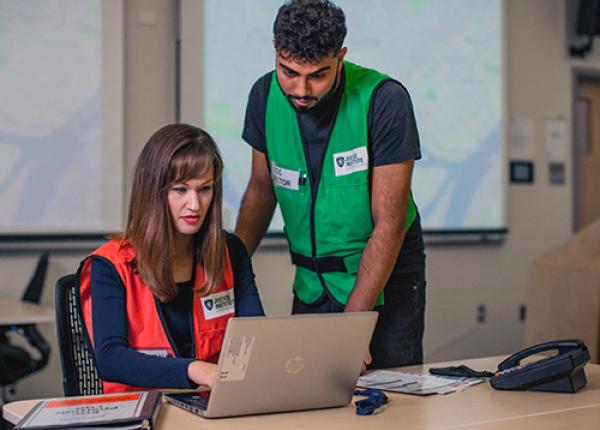 Is this program right for you?
Be the one in a dynamic, growing field keeping communities safe. If you are a working professional looking to make a difference helping mitigate and respond to emergencies and disasters, this program is for you.
Applied Knowledge and Skills Development
Gain the applied knowledge and skills to pursue rewarding careers in emergency management, security management, or public safety.
A Self-Paced Bachelor's Degree
Complete a bachelor's degree part-time, online, and at a pace that works for you.
COURSES IN THIS PROGRAM
CORE COURSES
BUSINESS & LIBERAL ARTS FOUNDATIONS
CORE ELECTIVES
LIBERAL STUDIES
Courses must be outside the primary area of study. Acceptable electives include Inter-Cultural Studies, Economics, History, Philosophy, Political Studies, Psychology and Sociology. Courses may be taken at JIBC or transferred in from another institution.