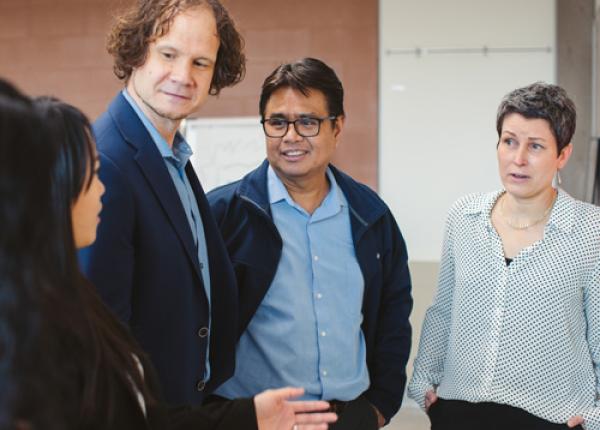 Is this program right for you?
Discover your skills and aptitudes as a leader and explore the current themes and skills associated with leadership today. Strengthen capacities, from leading yourself first to leading with influence in experiential and applied courses that are available both in-person and online.
COURSES IN THIS PROGRAM
CORE COURSES (8 credits)
Elective COURSES (Choose any 2 credits)
CRES-1200 Conflict on the Front Line can be used as an elective in lieu of CRES-1412 Conflict at Work: Leading Collaboratively.