The Board of Governors fosters JIBC's short and long-term success while ensuring consistency with its mandated objectives and accountabilities.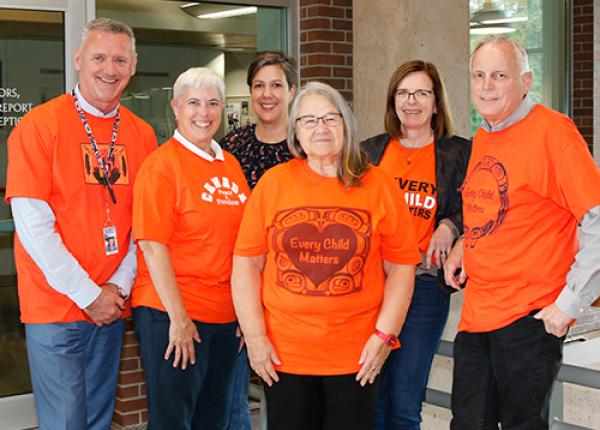 Responsibilities
The Board oversees the affairs of JIBC, supervises management's responsibility for day-to-day operations, and through the President and CEO, sets the standards of organizational conduct while nurturing the organization's success.
From left: President and CEO Michel Tarko, and Governors Mary Ellen Thorburn, Maria Preovolos, Helen Allen, Laurel Douglas and Stephen Gamble.
Composition
Composed of eight or more persons, the Board is appointed by the Lieutenant Governor in Council and the President and CEO. The appointed members are eligible for a maximum of six years of service, in one-, two- and three-year successive terms. Board members elect the Chair of the Board annually.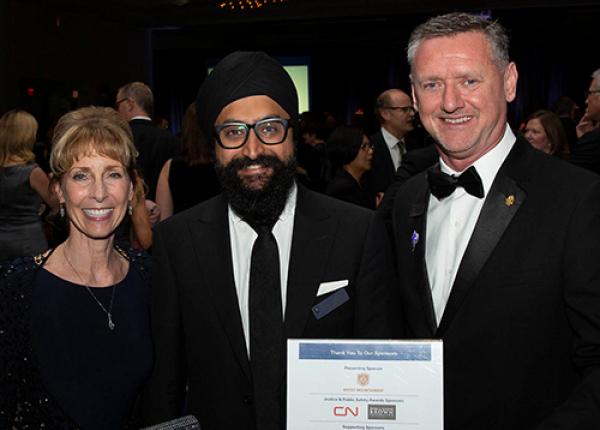 The JIBC Board of Governors meets at least four times per year, on the fourth Thursday of the month, or when called by the Chair. The Board operates according to JIBC Bylaws and the College and Institute Act.
BOARD MEETINGS for 2022
BOARD MEETINGS for 2023
March 23
June 15
September 28
November 23
Note 
Additional meetings or changes to scheduled meetings may be called by the Chair, if and when required.
PUBLIC PARTICIPATION
The public is welcome to attend meetings as observers. If topics of discussion are confidential or sensitive in nature and it is deemed necessary to protect the interest of the public or an individual, the public may be excluded from a meeting or a portion of a meeting.
Taking photos or using equipment to record audio or video during the meetings is not permitted.
To suggest an item for the meeting's agenda, submit your request to the President's Office three weeks before the scheduled date.
Email the President's Office to express your interest in attending the meeting and to confirm the location. Meetings commence at 1 p.m. on the dates posted. 
APPROVED MINUTES
Related Documents
The Board's primary accountability is to the Government of BC, through the Ministry of Advanced Education, as identified in the Taxpayer Accountability Principles - Mandate Letter.
Board Policies
FIND THE RIGHT PROGRAM OR CAREER FOR YOU